The A2 Audit Program is your one-stop shop when it comes to completing an SMSF audit, with the program combining both the financial audit and compliance audit programs into a single, concise program.
This combined approach better reflects how an audit is completed, with the financial audit and the compliance audit being completed at the same time by the auditor.
The MyWorkpapers A2 Audit Program incorporates our revolutionary Customiser functionality, which intelligently builds and populates the procedures of the Audit Program based on the profile of the fund, ensuring that only the required audit procedures are displayed to the auditor for completion.
For information on using the Customiser see here.
You will see that the top navigation bar includes several tabs for each of the audit areas selected in the questionnaire. If you need to access tabs that appear off the scroll bar, simply click on the back and forwards arrows to display them. The A2 Audit Program in SMSF 5.4 is arranged in five tabs:
A2.1 Statement of Financial Position
A2.2 Statement of Financial Position
A2.3 SIS Compliance
A2.4 File Completion
A2.5 ATO Contravention Report

A2.1 Statement of Financial Position and A2.2 Operating Statement
To access the audit procedures simply click on the tab and complete the procedures by selecting the response in the checklist, adding in references and/or comments as required.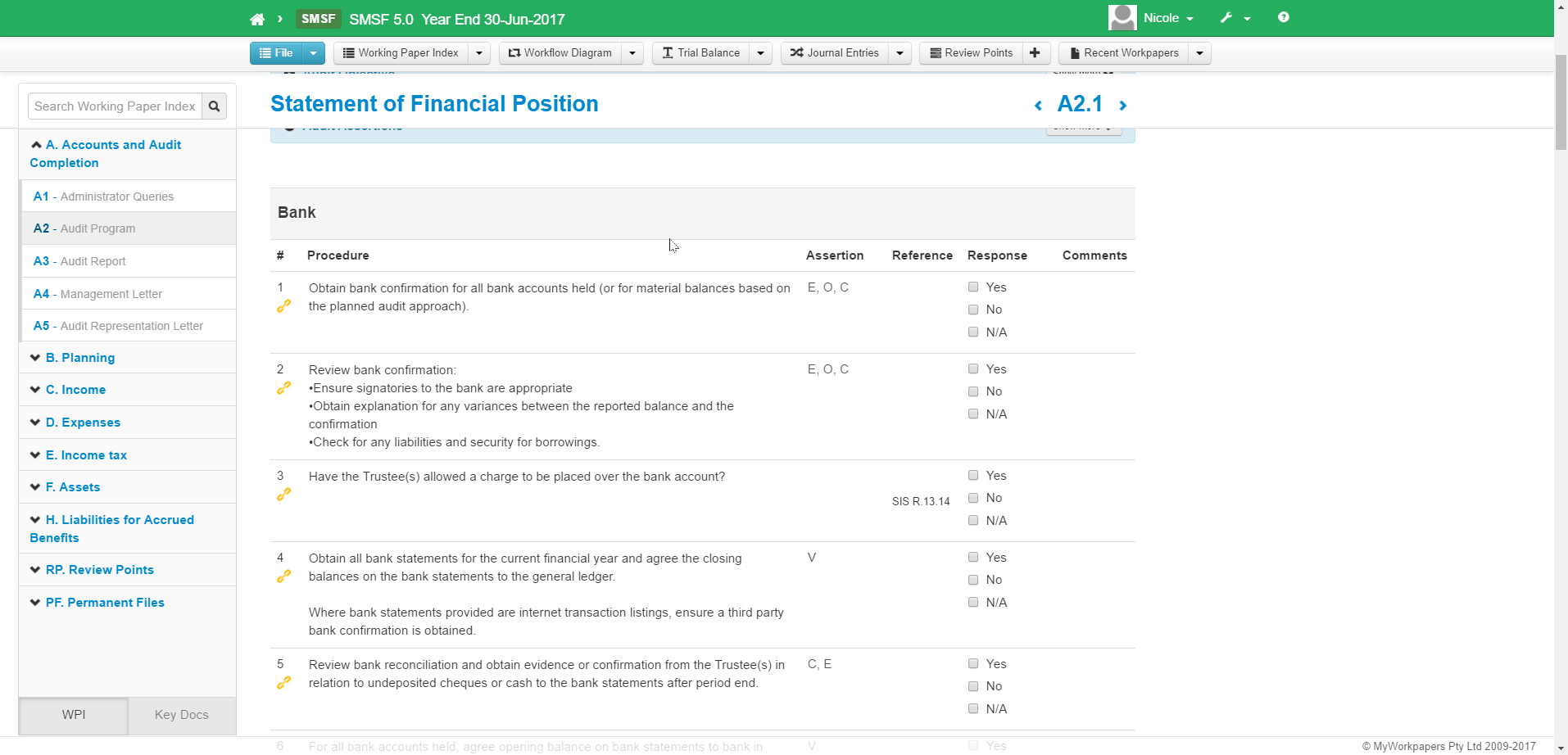 A2.3 SIS Compliance
To display the complete list of SIS sections and regulations that are reportable to allow consideration of compliance on an individual basis please select 'yes' for question 1 in the Completion tab of the Customiser.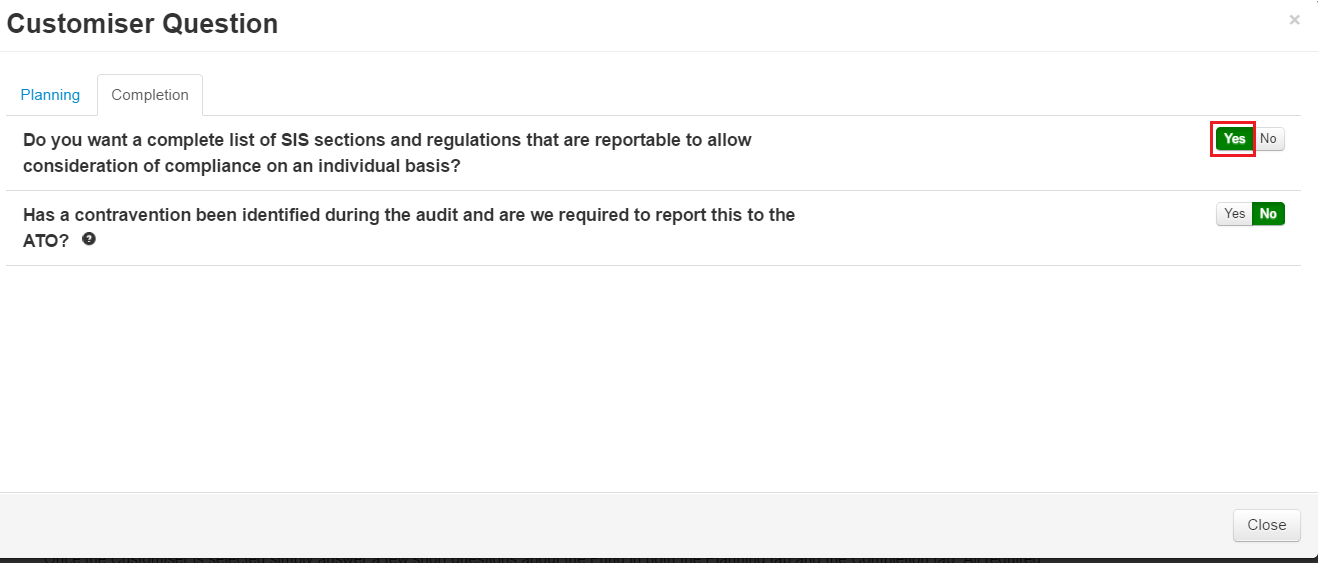 A2.5 – ATO Contravention Report
There are seven tests to determine what (if any) contraventions must be reported to the ATO in the Auditor Contravention Report. After the audit, you may access these tests in the Completion tab of the Customiser.
If the fund fails any of the tests these contraventions will be summarised in A2.5 – ATO Contravention Report to assist you will completing this document.