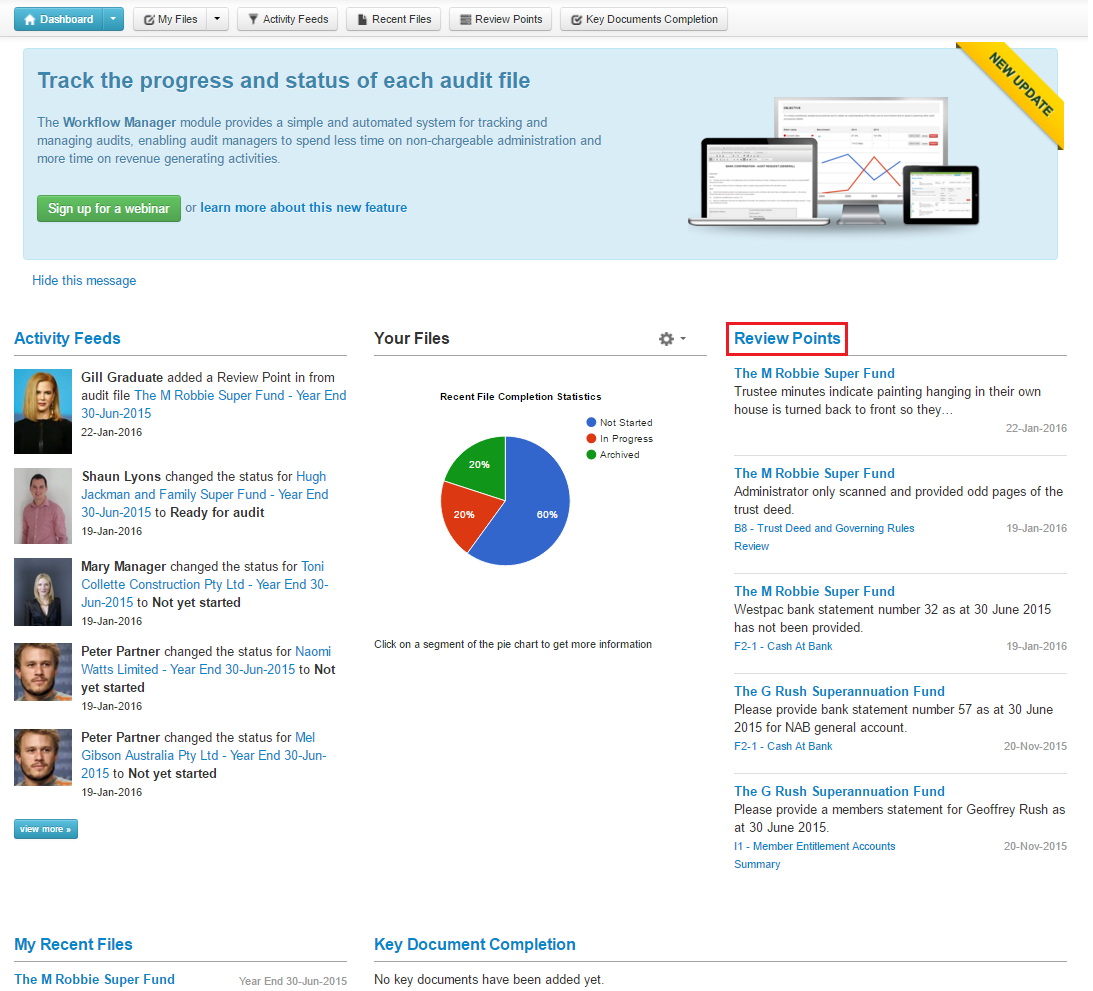 The Review Points widget is a live summary of all the unresolved review points on each file, which you have been assigned to as part of the engagement team, ensuring that all review points are attended to on every file.
Any review point in the feed can be accessed directly by you, by simply clicking on the blue file or specific review point hyperlink in the widget. Clicking on either of these hyperlinks will open the file or the work paper which the review point is attached to respectively.

The widget on the Dashboard provides you with a snapshot of the five most recent review points added to your engagement files. To access a listing of all your unresolved review points simply click on the Review Points heading, or click on the Review Points tab located on the top navigation bar.

You will then be taken to a full listing of review points they have been assigned, sorted by file.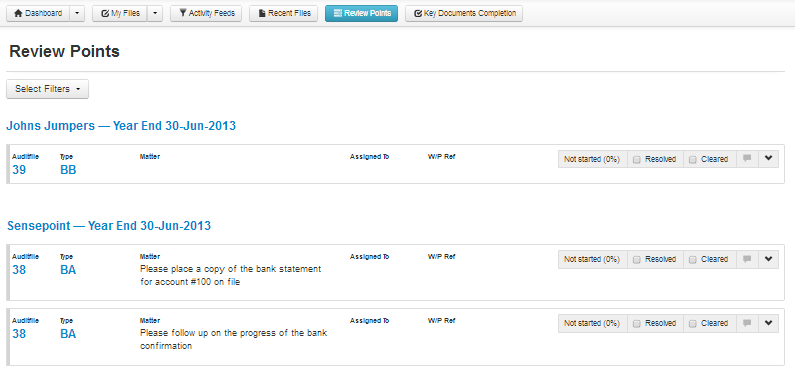 As with the widget on the Dashboard, clicking on the blue file heading will open the file which the review point is attached to.
Filtering the Review Points
Using the Select Filters button, the review points list can be filtered by:
The client name;

Assigned to - who the review point was assigned to;

Assigned by - who created the review point;

Status - the status of the review point, being either Resolved, Unresolved, Cleared or Not Cleared;

Type - being the review point type.
To filter the review points list, simply:
Select the filter from the list of filters;


Once the filters have been selected, click the search button;


Your results will then appear.

To close the filter, simply select the cross on the search results.

TIP: Use the live Review Points widget as your files to-do list to ensure all outstanding items on file are completed