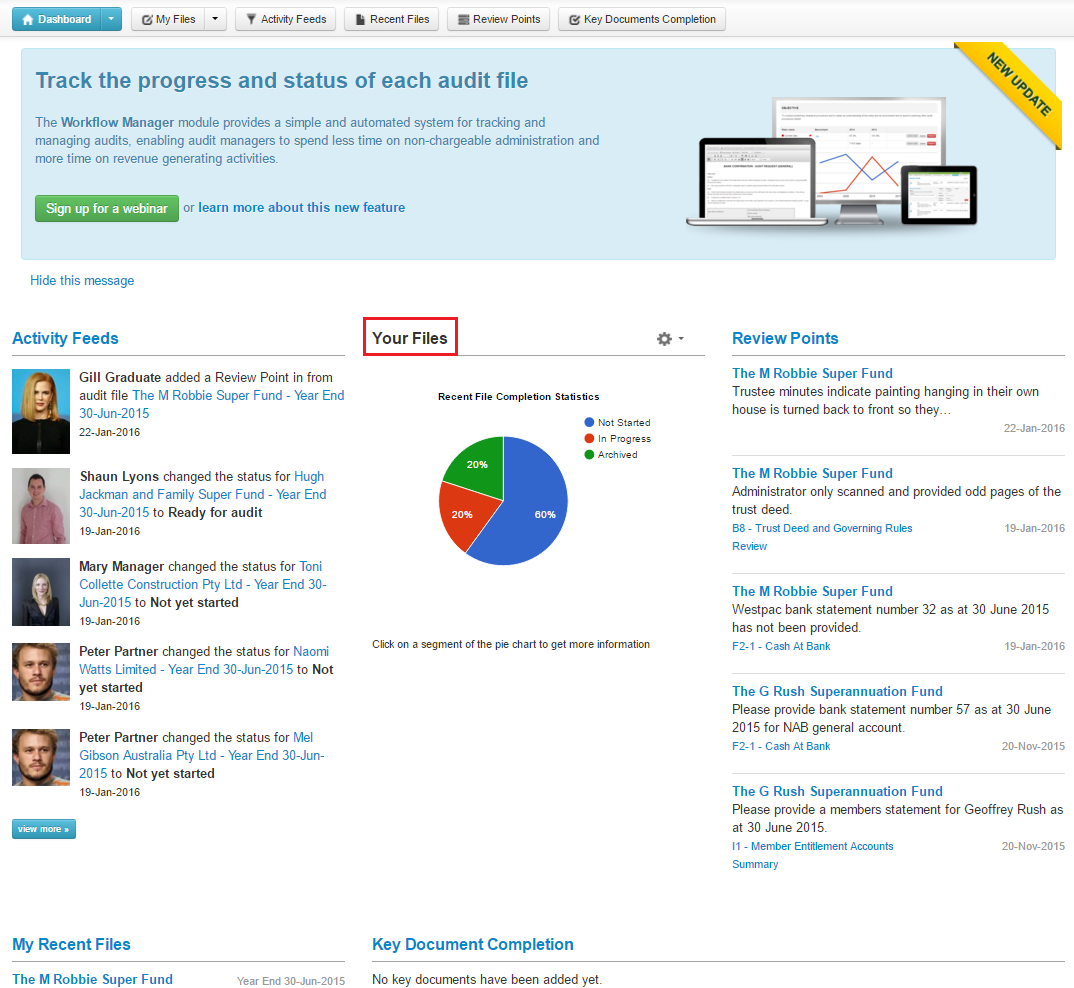 The Your Files widget is a useful tool which provides you with a quick snap shot of the percentage of files which have either been:
Archived;
Completed;
Not Started; or
In Progress.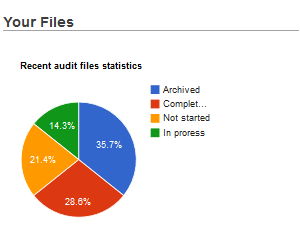 The statistics displayed in the Your Files widget, like all other widgets, is customised to your profile and is based on the files which you been assigned as part of the engagement team for an file.

Displaying Statistics by Financial Year
By default, the Your Files widget will default to display the most recent financial year. At any time you can review the statistics of another financial year by selecting the required year from the settings drop down menu.

Obtaining a Detailed List of Files
At any time you can drill down into a segment of the chart to obtain a list of files that make up that segment by simply selecting the relevant segment of the chart. You will then be displayed with a list of files included in that segment. You can also return back to the chart by selecting the Back to Chart button.