Creating a New File
To create a new file, simply:
1. Click on the My Files drop down menu and select New File;

2. Fill in the required details on the New Engagement File screen as depicted below.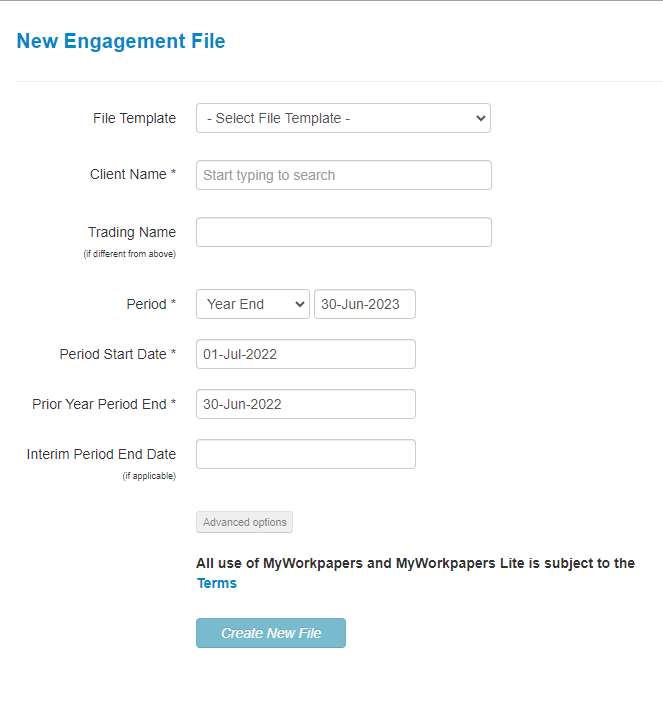 3. Select the file template you want to use with this file by clicking on the drop down menu


4. Start typing the client name to search

Tips and tricks: If the client name you are looking for doesn't appear you can create a new client by typing the full name of the client and selecting – create as new client.

5. The Period will default to the latest financial year. You can change the period by clicking the drop down menu.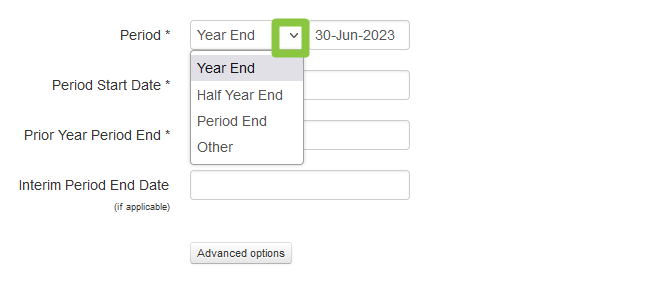 You can change the date by clicking on the data to reveal a calendar.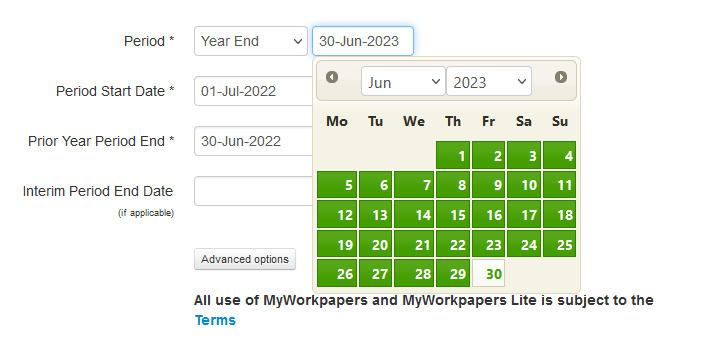 Tips and tricks: Make sure you click on the day so that the change can take effect.

6. The Advanced options allows you to import Trial Balance data from previous files for your client into your new file (if you do not want a trial balance you can leave this blank)
7. Click Create New File once these details are entered to create the file.