To create a new file, you must:
Click on the My Files drop down menu and select New File;




Fill in the required details on the New Engagement File screen as depicted below.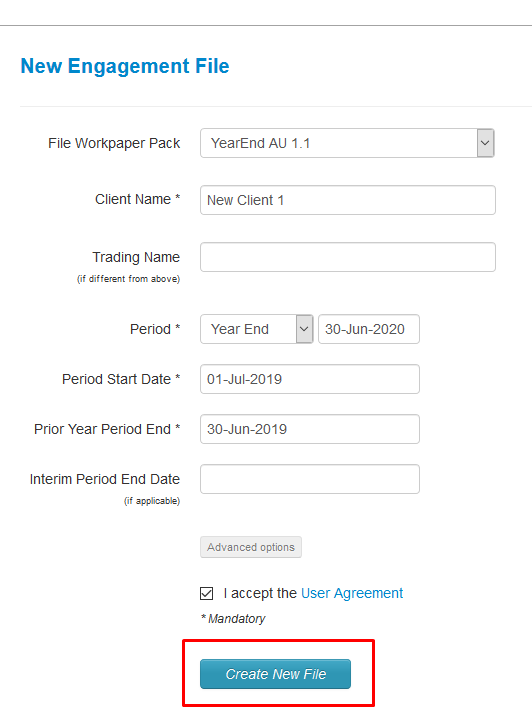 File Workpaper Pack refers to the type of engagement, such as Audit or Year-End.
Please ensure you have selected the correct Period and Prior Year details for your file.
3. Click Create New File once these details are entered to create the file.
NOTE: If you have not created the client previously, you will be prompted to do so prior to the setup of the file