Creating a New Client
Manually Create Clients
To create a new client, simply:
1. Access the Client list;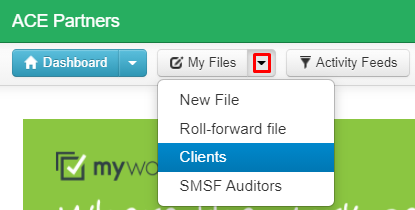 2. Click on the add New Client button;


3. Enter the client name, then select create client;


4. Fill in the required details for the client within each tab;


5. Click the save button;
6. Your client will now be displayed in the Client list.
Importing your SMSF client list (Australia only)
For Class, BGL SimpleFund 360 and SuperMate clients you are able to take advantage of our Import Clients function.
Click here to watch a short video on how to use the Import Clients function for Class, BGL SimpleFund 360 and superMate clients, otherwise please follow the instructions above on how to manually create clients in MyWorkpapers.