In your profile you are able to edit and update:
Your display name;

Your landing page (i.e. the page you see when you login to MyWorkpapers or exit a file);

Upload a profile picture; and

Reset your password.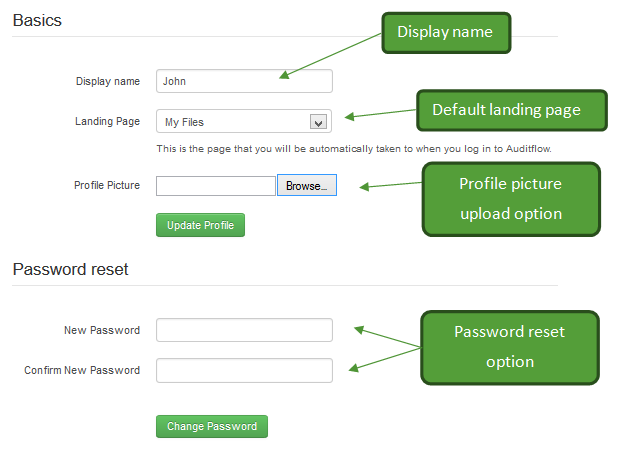 Details of how to access your profile settings and how to edit and update the various settings are detailed under the following headings.