A client list is simply a list of all your clients within MyWorkpapers.

It acts as a database with information on the client such as name, address, client type etc.

It also lists all the files attached to a client, allowing you to isolate individual clients and the files which have been created for that client.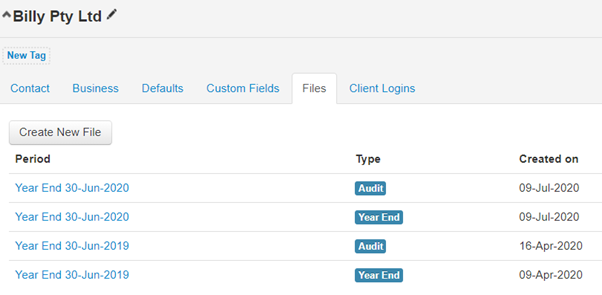 Click here for an article on accessing the client list.