The settings menu allows you to manage and update the details of your firm. All of the information in the Firm Settings function can be edited by simply accessing the appropriate tab and updating the details in the fields provided, with all information being saved automatically.
Primary contact details, being the main contact person and who represents your firm. Upon logging in, you will be asked who your primary contact person is, and it could be your partner or principal that the firm wants to assign.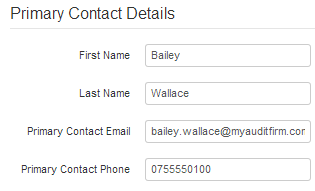 Engagement Partner Details - lead or managing partner's name of your organization which may also be the same person as the primary contact person.

Firm Details - the firm's name and professional registrations.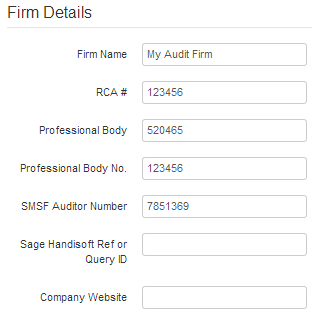 Firm Location - firm's address upon registering, which can also be edited at a later date.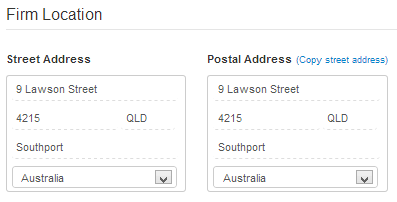 Tickmarks - allows you to create and manage the Tickmarks that appear within lead schedules/summaries.

Note: Your firm details are used as data fields in other areas of the software, so take the time to fill them in correctly to make use of these other features.