An example of the Lead Schedules included in MyWorkpapers can be seen below: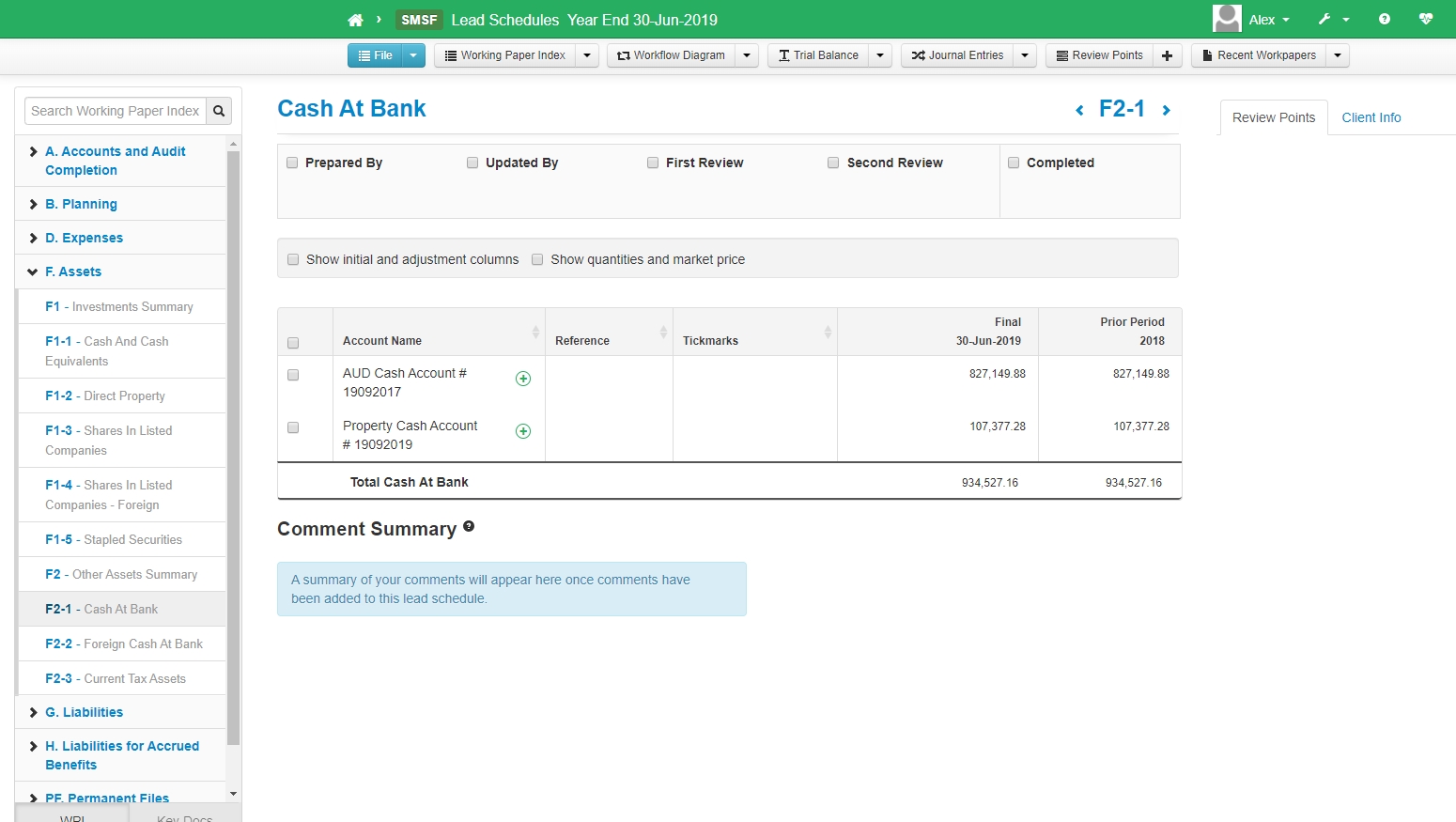 Referencing From a Lead Schedule
Referencing from the Lead Schedule is used to connect to supporting documents or other workpapers in the file. There is no limit to the number of references you can add to a Lead Schedule.
To add a reference:
Hover in the Reference field and click the pencil icon;



Type either the name of the workpaper, or the Workpaper Reference, and select the desired option from the list;


The reference is now active. Click the link to navigate to the referenced item.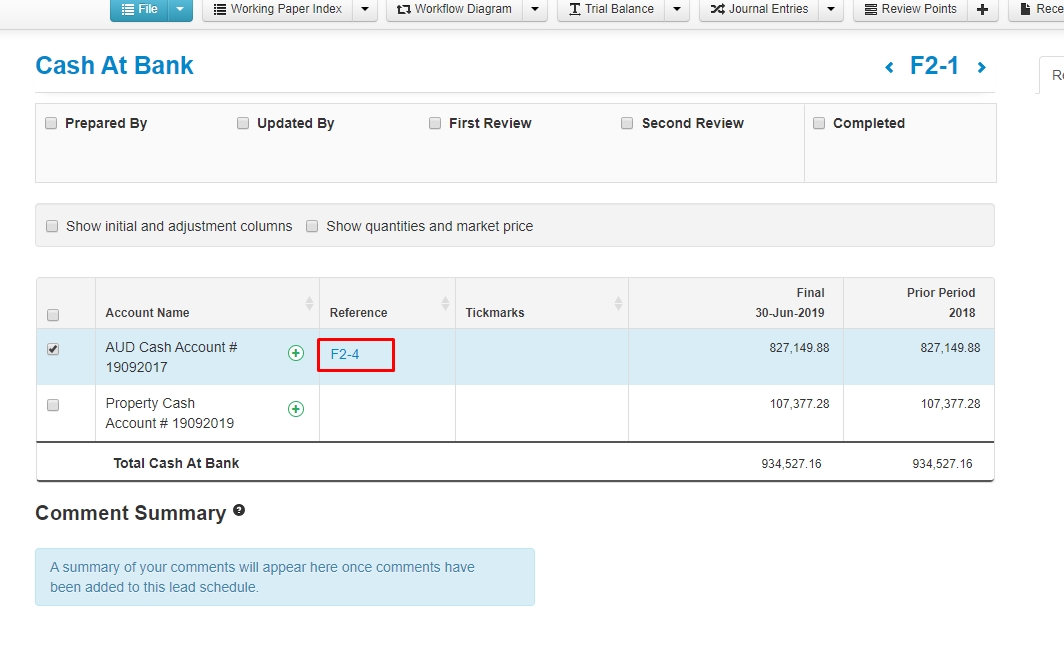 Removing a Reference
To remove a reference, simply hover over the reference section again, and either;
Click the cross icon;



Click the Pencil to edit the reference. Delete the existing reference with the backspace or delete button on your keyboard;

You can add a new reference from there.