1. Set up your Password:
When your account is created, you will receive an email containing your login details, as well as a link to set your Password: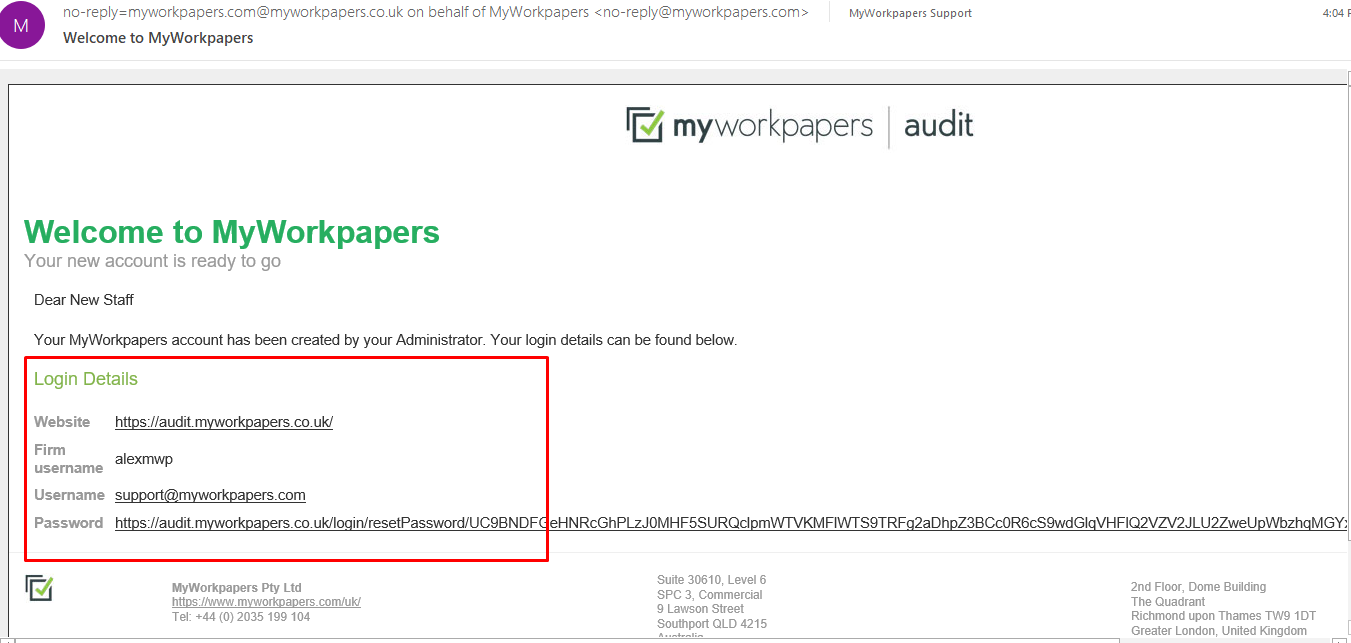 Click the link in the email to set up your password. Ensure you take note of the security criteria required for your password: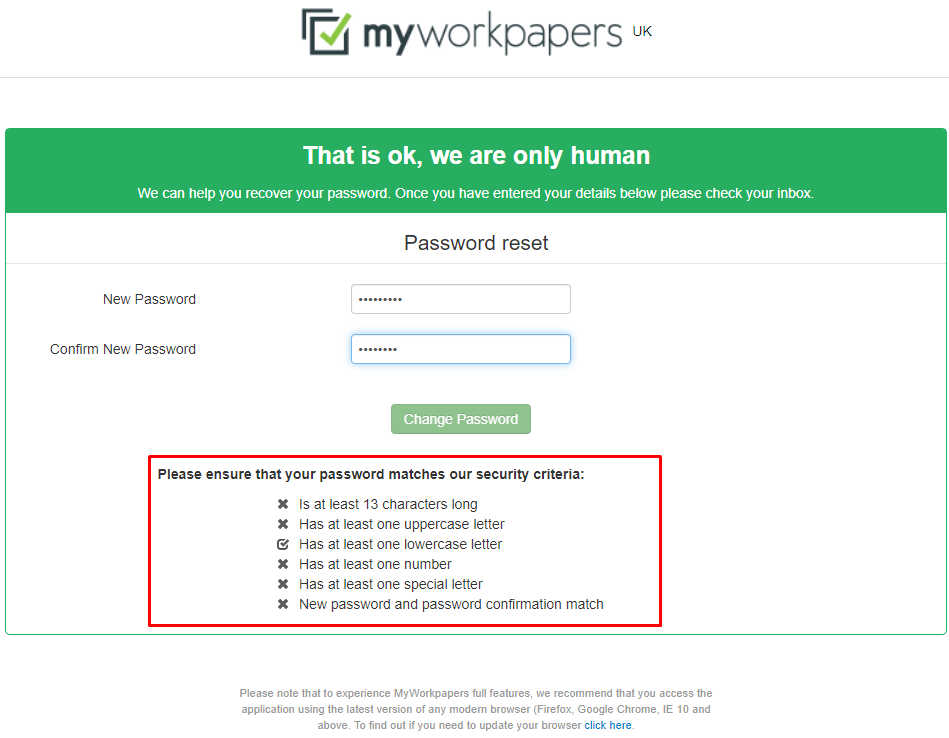 2. Logging In:
Go to either
- https://go.myworkpapers.com(Australia); or
-https://audit.myworkpapers.co.uk (United Kingdom)
On the Login page, enter your Firm Username, Email Address, and Password as per the registration or new staff account email you received and click Sign In.


3. You will be taken to a Terms and Conditions Screen. Once you are ready, select Agree and Continue: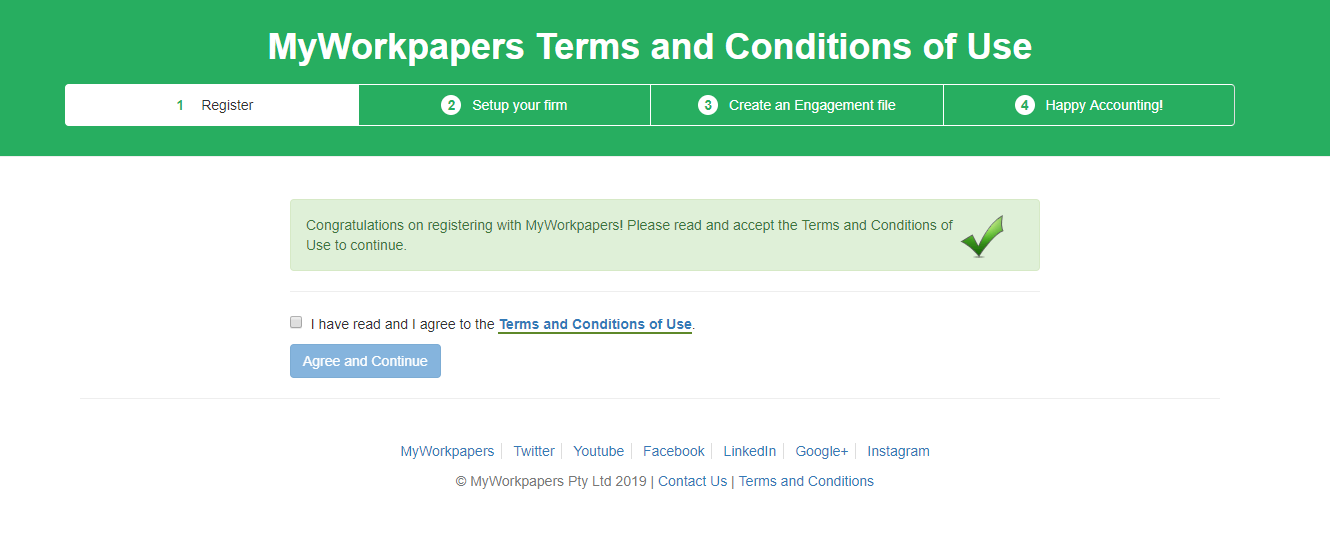 4. You will now be logged in to the Client Portal: