The integrations tab on your Profile allows you to check your connections to our Partner integrations and to establish or reset these connections where necessary.
Select Edit Profile from the user Drop Down menu to access this section

From there, the Integrations tab will allow you to establish or reset you API integrations.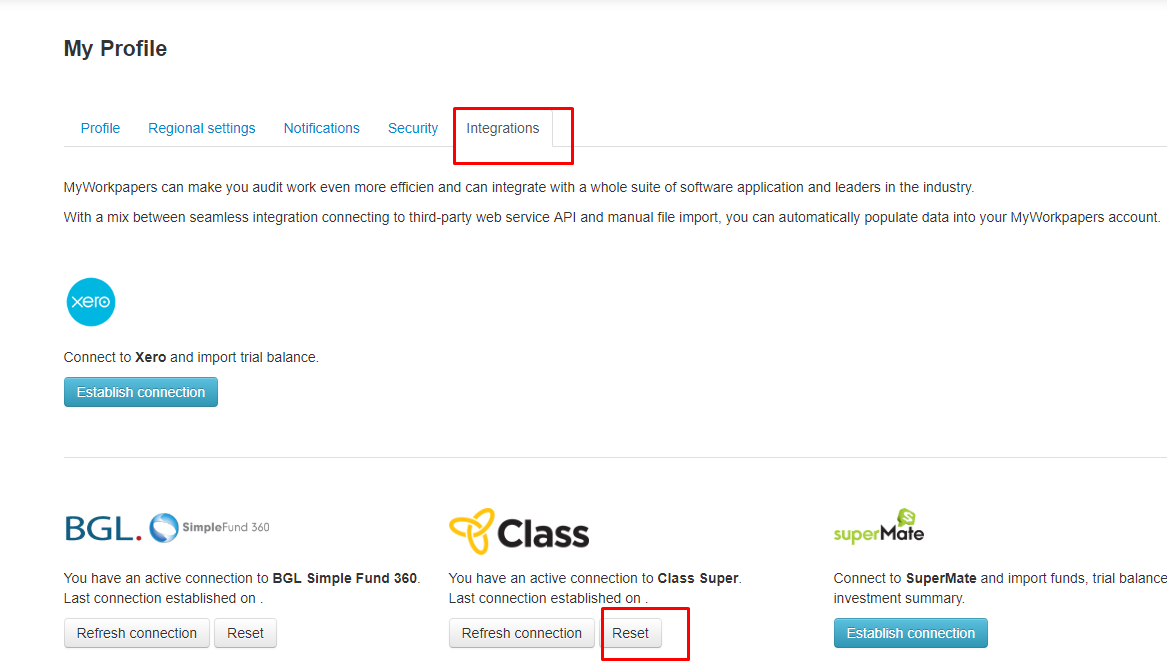 To establish your connection, Simply select the relevant integration and click the button. This will take you through the login process for the respective integration.
 Tips and Tricks: You can also establish a connection to the cloud integrations from the during the Trial Balance import.
In some cases, it will be necessary to reset your connection to one of our integrations. 
Simply Select Reset connection to be logged out of the integration. You can establish the connection again when needed.
Class Business Codes:
Should you need to connect to Class using different Businesses, it will be necessary to reset the connection to Class in order to log in with the correct Business Code.