Roll Forward is available to use the current file as a template for the following period. MyWorkpapers automates the process so you can to copy work completed in previous files, update to the latest content, and ensure financial data is correct for the comparative periods.
 This functionality is available for all file types and users have the option to copy as much of their file into the following year as is needed.
To roll forward your file, select Roll Forward from the My Files drop down menu.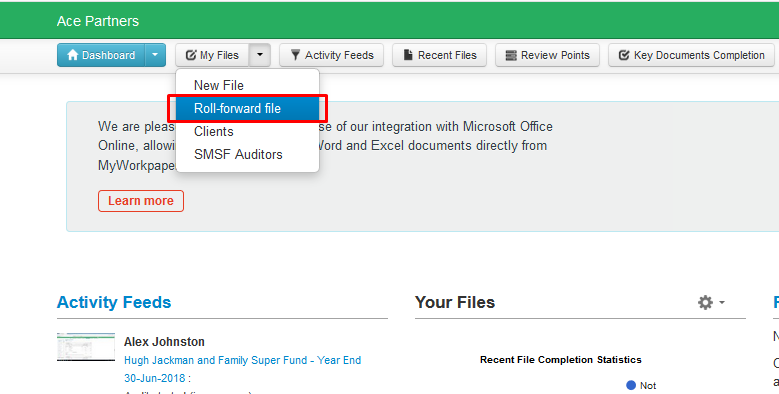 The Roll-Forward Wizard.
1. Enter the Client name of the file you wish to roll forward.
The Prior Period, File Template and New file period will prefill based on the details of this file. You can amend any details should you wish to. 
Click Next to continue.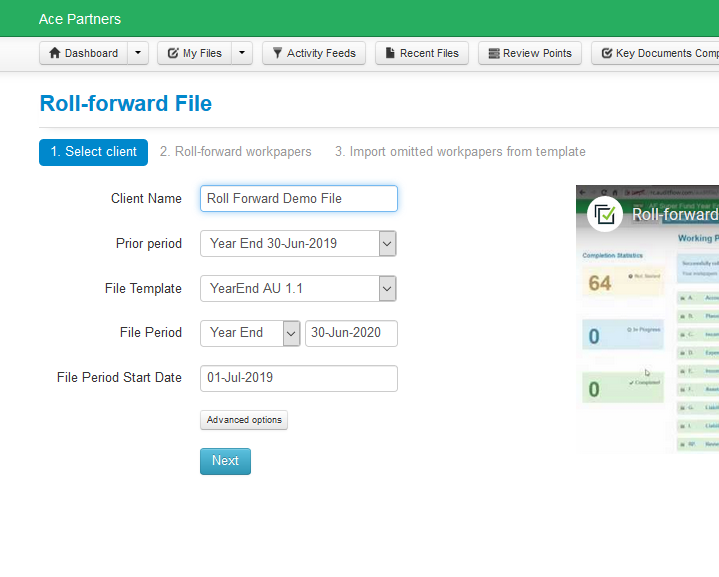 2. Select the workpapers you wish to roll forward from you file.
Please be advised that the Customiser and its associated workpapers can only be rolled forward together. 
Should you wish to roll forward Review Points workpapers, you will also need to Select the Roll-forward Review Points data checkbox.
There is no need to roll forward Lead Schedules or Summaries, as financials will be rolled forward automatically. 
Click Next to continue.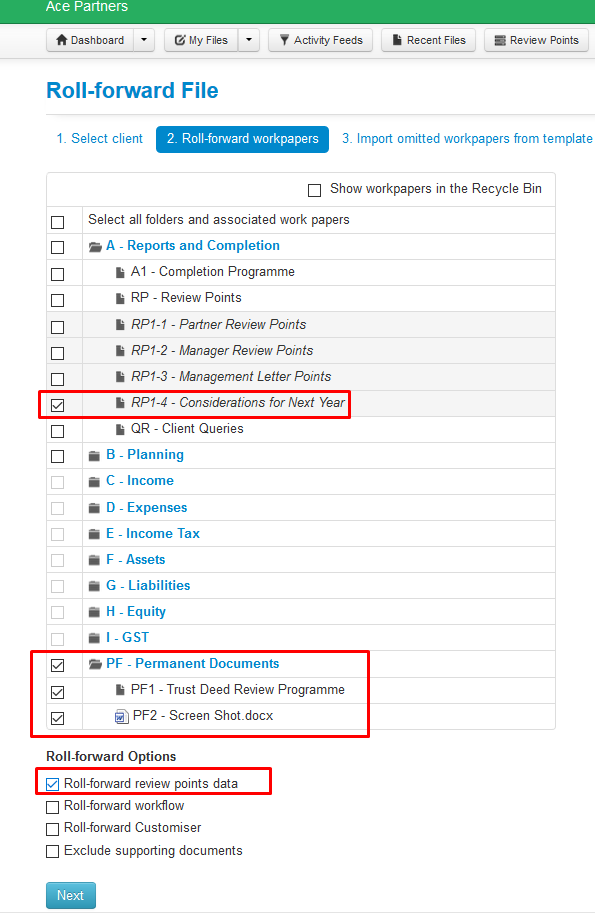 3. Select the remaining workpapers from the File Template to be imported into your file. Generally this involves clicking the select all checkbox. 
Click Import Workpapers to complete rolling forward your file.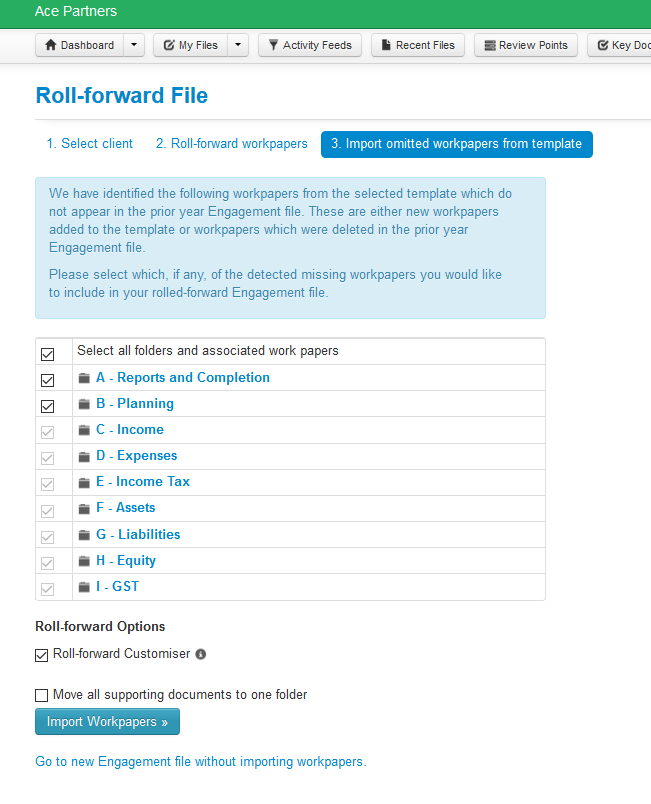 Your file has now rolled forward successfully. Your financials have been moved to the prior year and your selected workpapers have been imported into your file.