Contents
1. Overview
2. Two Factor Authentication Settings
3. Logging in with Two Factor Authentication
Overview
Two Factor Authentication (or 2FA) is an additional layer of security that helps to further protect your firms work on the platform. Once set up, a six-digit code will be sent to the user's nominated email address in order to verify their identity prior to logging in.
Once 2FA has been enabled for your firm, it will affect all users logging into your firms MyWorkpapers account, ensuring everyone is utilising a higher level of security to further protect your firms' information.
Two Factor Authentication Settings:
Only the Firm Administrator role has the ability to set 2FA for their users to be required as follows:
Always when logging in; or
Only the first time a user logs in on a new device.
Note: The default setting is "Only the first time a user logs in on a new device".
To make this change: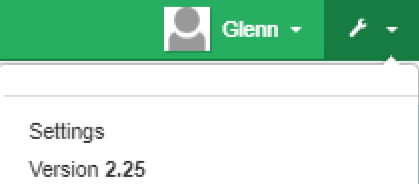 Select

Settings

from the Firm drop down
Scroll towards the bottom of the available options and select Two Factor Authentication Note: If you do not see Two Factor Authentication ensure your security role is set to a "Firm Administrator"
Set the

2FA Settings

to the desired authentication criteria for your firm (Change will be saved automatically)
Logging in with Two Factor Authentication.
To login with 2FA,
On the login page enter your usual firm and user details and select Sign in.
The next screen will prompt the user to send a code to the nominated email address. Select Continue

Once the email is received it will contain a six-digit code.
Enter the code and click the Verify Button.
The user will now be able to continue to use MyWorkpapers as usual.