(Please note this guide is only for templates dated 2022.04 or later)
When you first open up the B40, you will be prompted to select between populating the audit plan by Lead Schedule Summaries or Lead Schedules.
In our current guidance, it is suggested that you populate the audit plan based on lead schedule summaries. However, in some cases you will not have these within your file and will likely complete this process only to have a blank audit plan.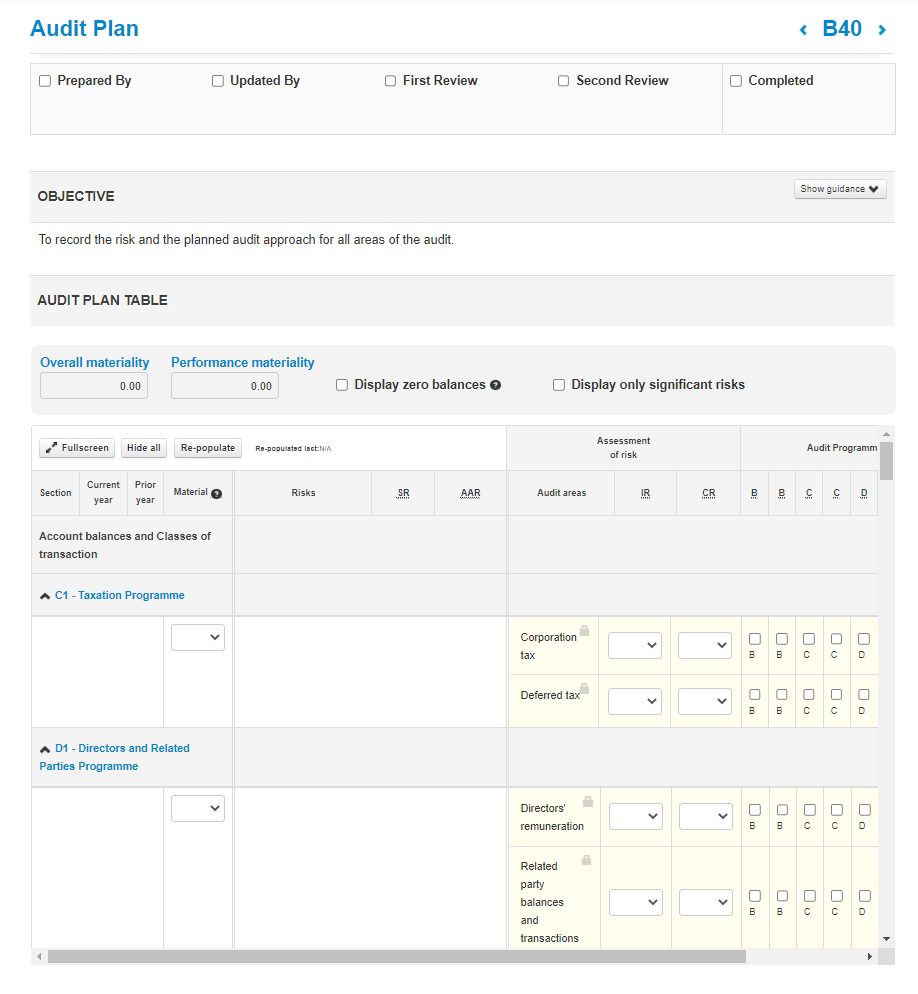 To resolve this issue, we need to change our options from Lead Schedule Summaries to Lead Schedules.
For us to do this, we need to firstly go to the top left corner of our page and press the File dropdown button and select "Reset Form"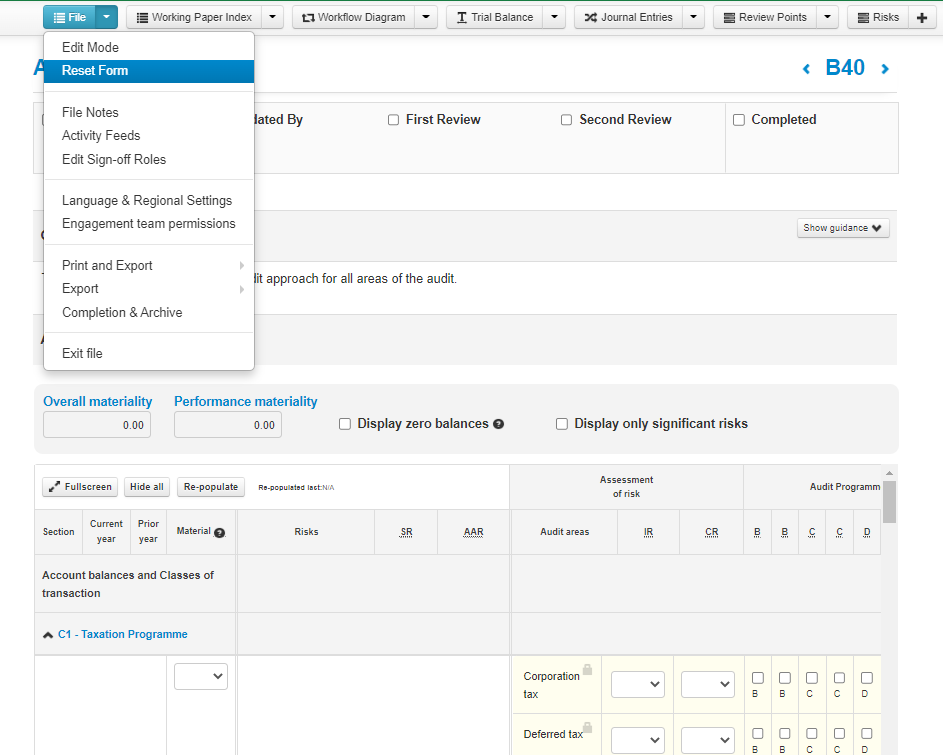 We will then need to confirm that we want to reset the form;

We will then be able to choose again between lead schedule summaries or lead schedules. We are now going to choose lead schedules.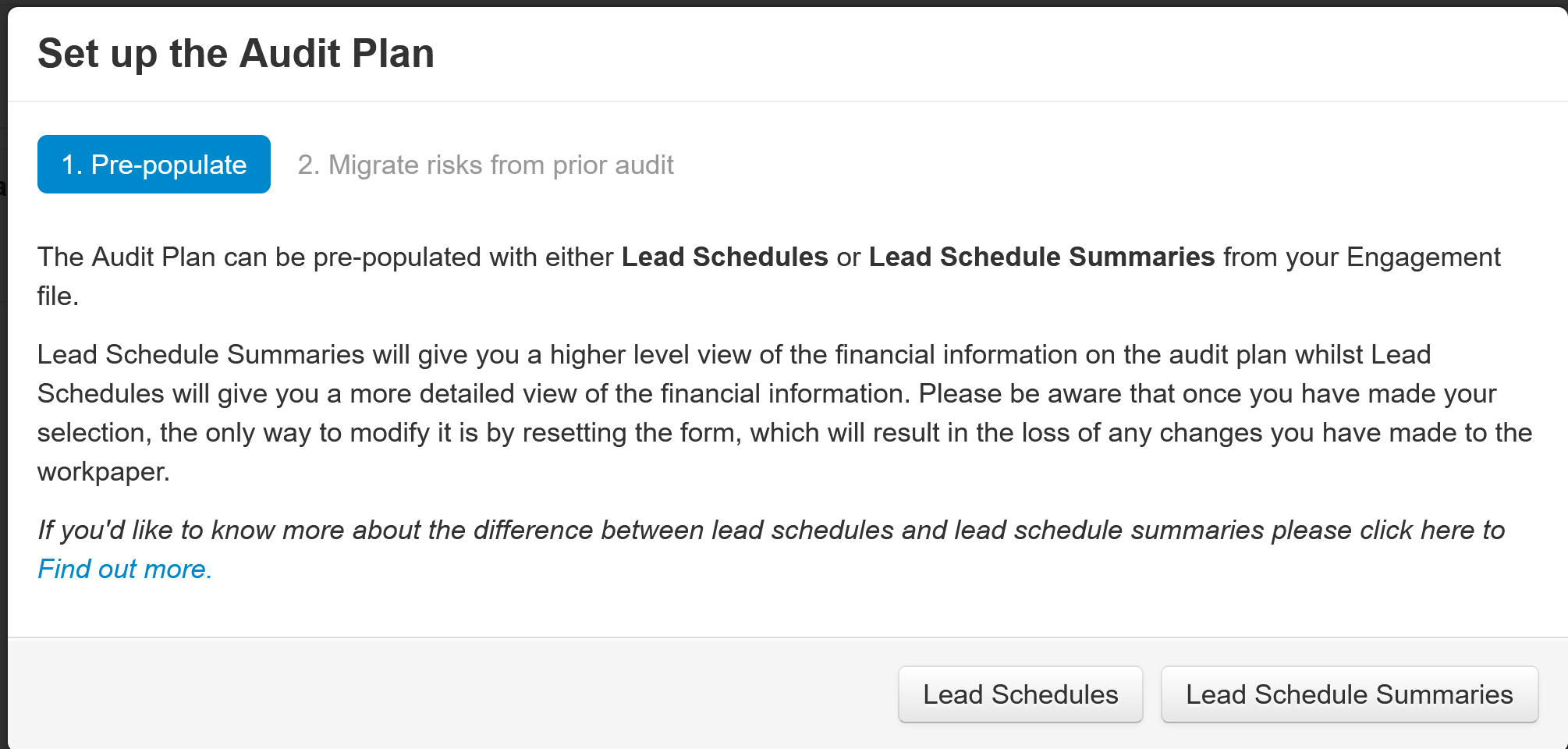 Our figures should now be populated within our B40 successfully.