By now, we hope you have heard that we have introduced Live Chat to the MyWorkpapers platform.
In this guide, we will take you through step by step on how to access this new feature.
From the Help Centre homepage, you will notice a support icon in the bottom right corner;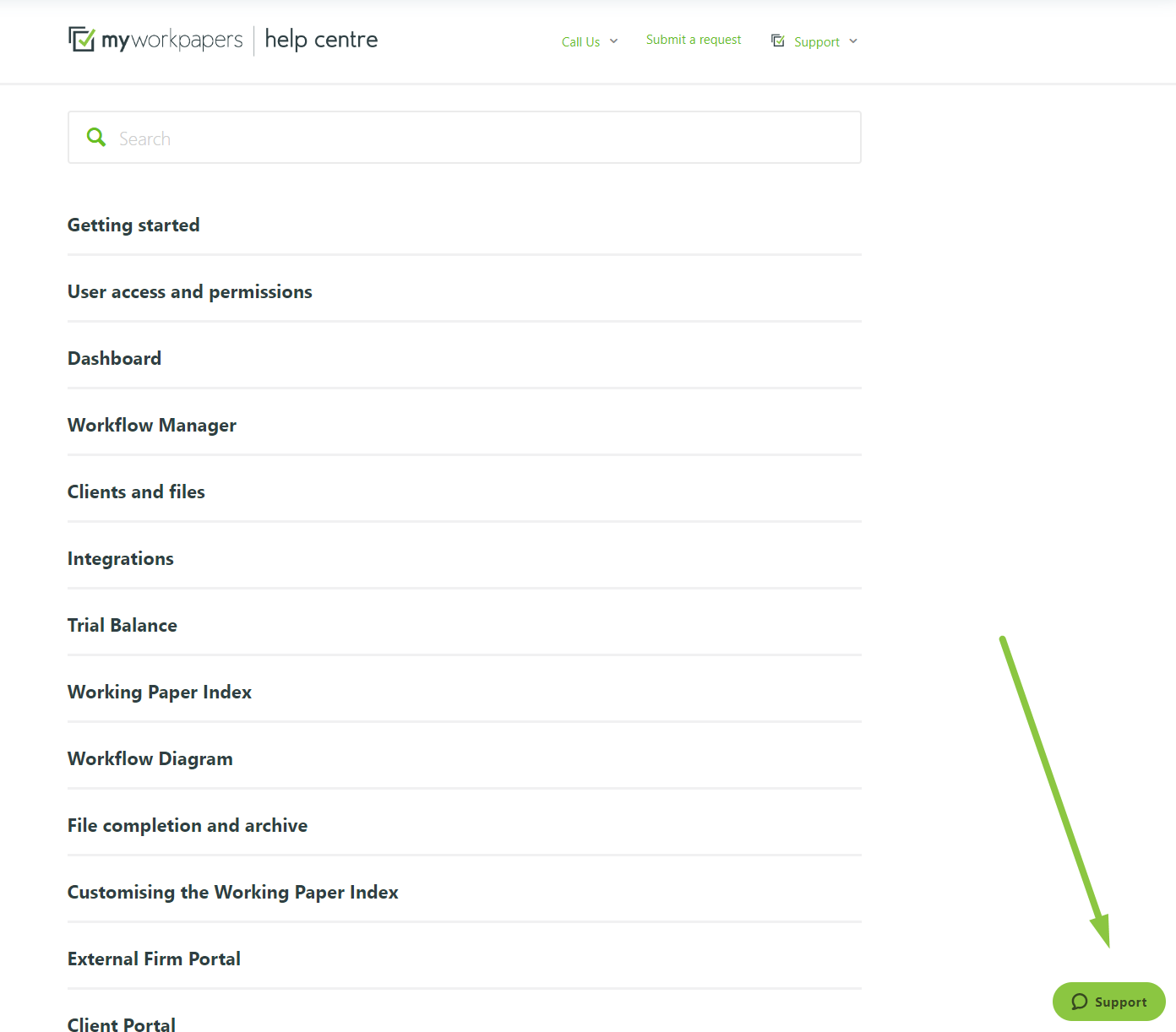 When you click into this, you will then be met by our answer bot. You will then have the two options of asking answer bot to search for a guide related to a specific question or alternatively Get in touch.
Please note, if you ask answer bot a question, you will still be offered the choice to get in touch again.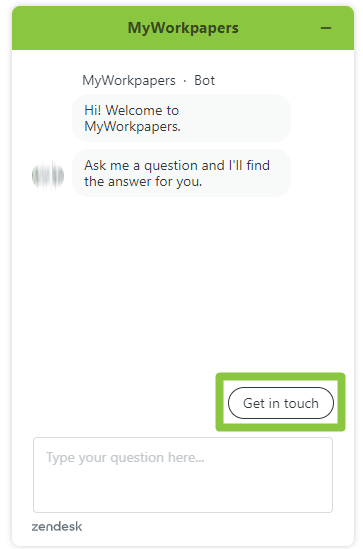 When you choose the Get in touch option, you will then see the ability to start live chat.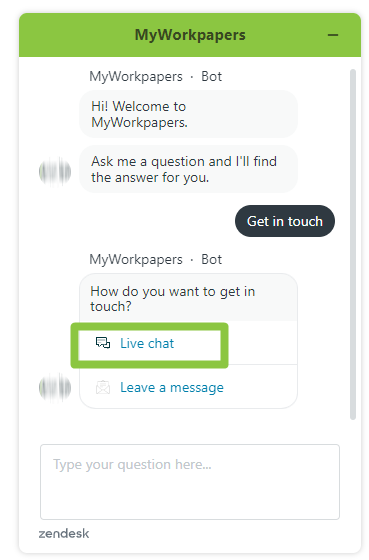 Enter your full name, email address and your query. Then you can then press the start Chat button.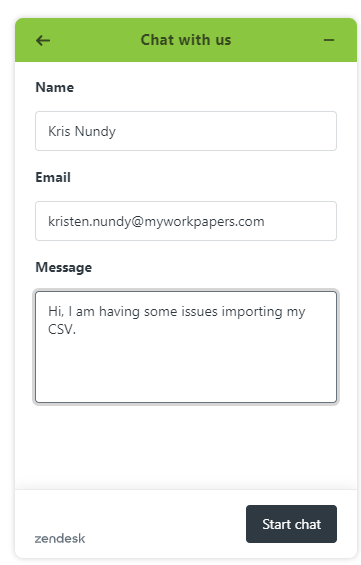 One of our support team then will reply to you as soon as available.