In this article, we will run you through the steps of linking MyWorkpapers and FYI Docs.
This process only needs to be completed once by MyWorkpapers user, whom is an active user within FYI docs also. Once the link has been established, this functionality will then be available to all users within MyWorkpapers.
To set up the link between MyWorkpapers and FYI Docs, please follow the below;
1. Log into FYI Doc and select the Automation drop-down from the top of the page. Once the options load, click on Apps.



2. Next you will need to click on the cog found next to the MyWorkpapers App;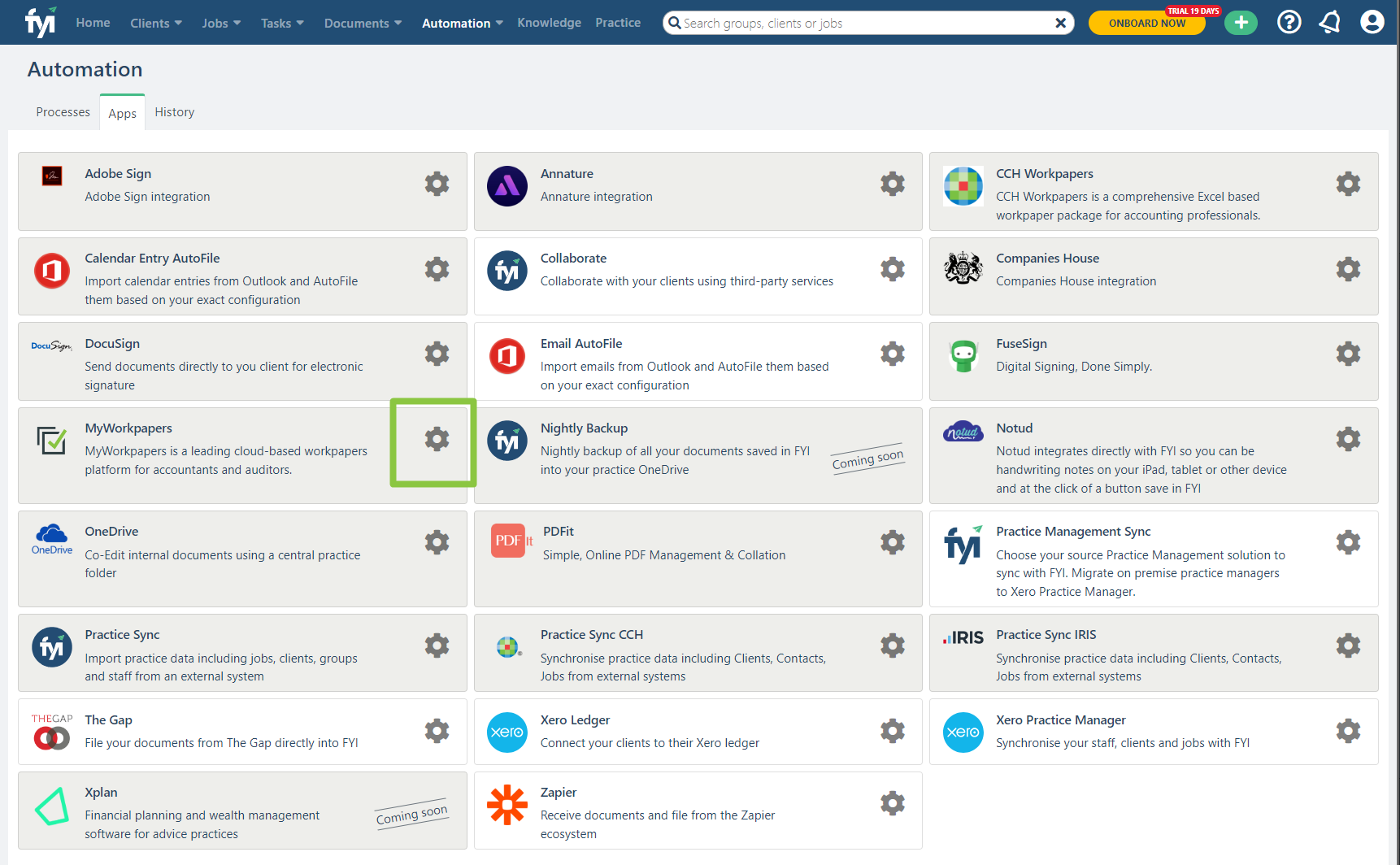 3. On the next page, you will now select to "Create New Secret";

4. Your new secret key will then pop up. Select the icon to the right to take a copy of this.

5. You are now going to open up a new tab and login to MyWorkpapers. From the dashboard you are going to select the spanner found in the green bar at the top and enter Firm Settings;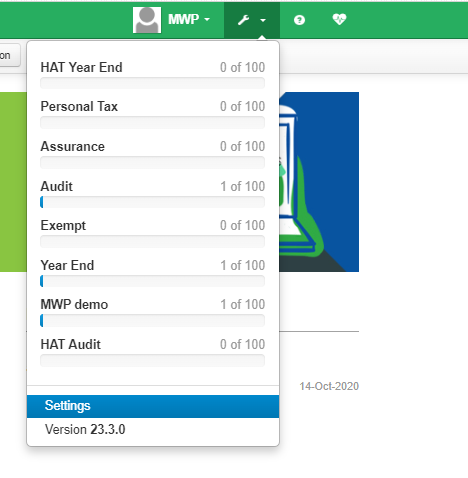 6. From within your Firm settings, you will now see a new integration tab, you are going to expand this and click to enable integration for FYI docs.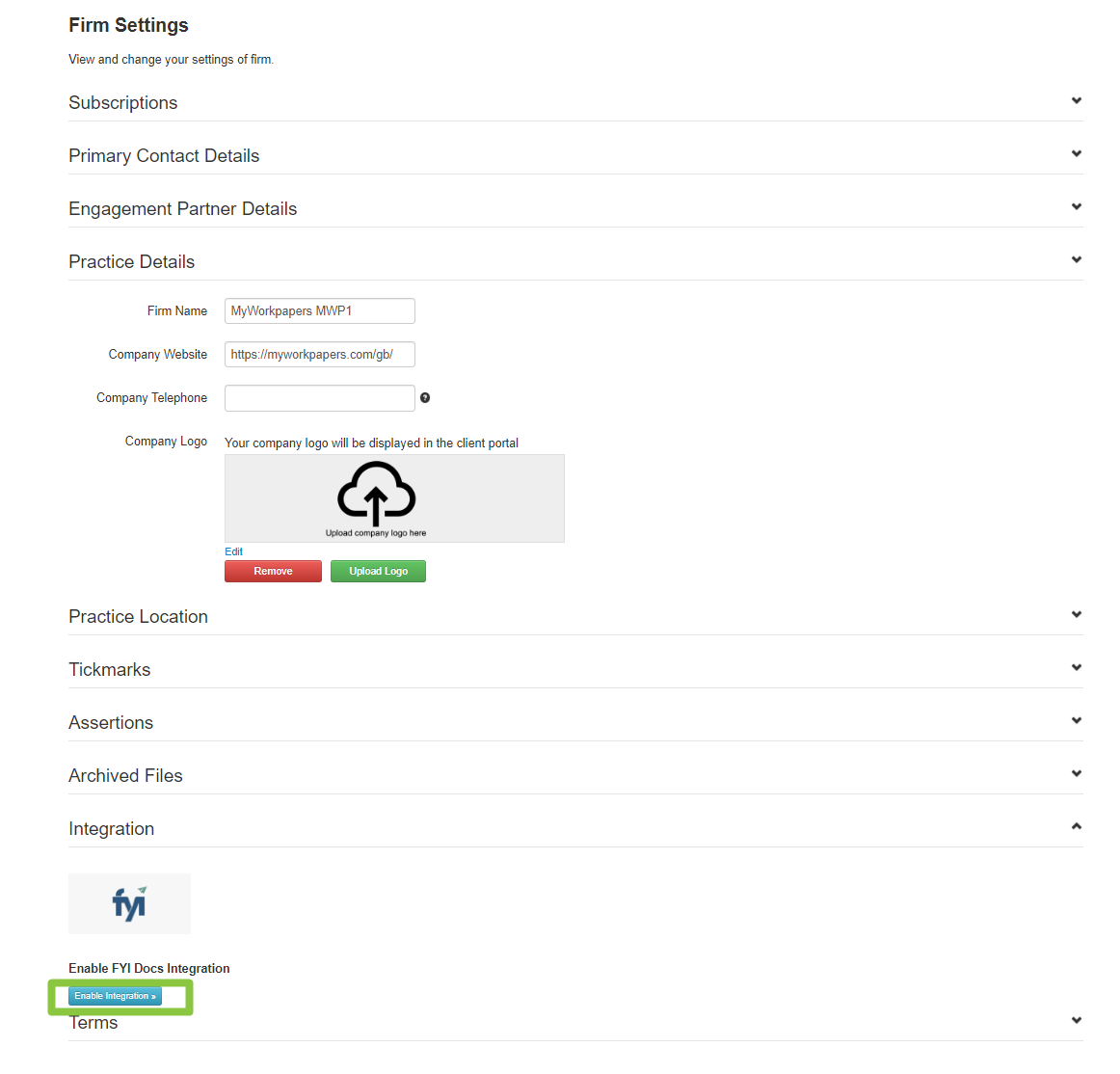 7. You are now going to paste your Secret Key from FYI Docs into the Private Key space;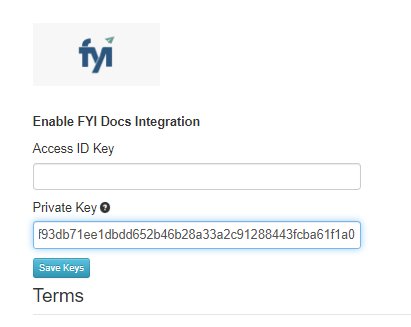 8. You are then going to return to FYI Docs and press the green "Done" option to close the pop-up. You will then see the option to take a copy of the Access Key ID.

9. Return to MyWorkpapers and paste this into the Access ID Key box and press Save Keys.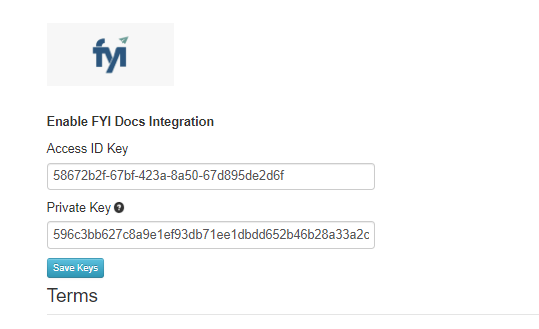 The page will then refresh and you will successfully have linked MyWorkpapers and FYI Docs.