Before following this process, please ensure you have first linked MyWorkpapers and FYI Docs.
The guide to doing this can be found below;
To upload documents from FYI Docs, please follow the below;
1. Enter the working paper index of the file you want to upload the documents into. At the top of the Working paper index you will see an option to upload documents. Select this;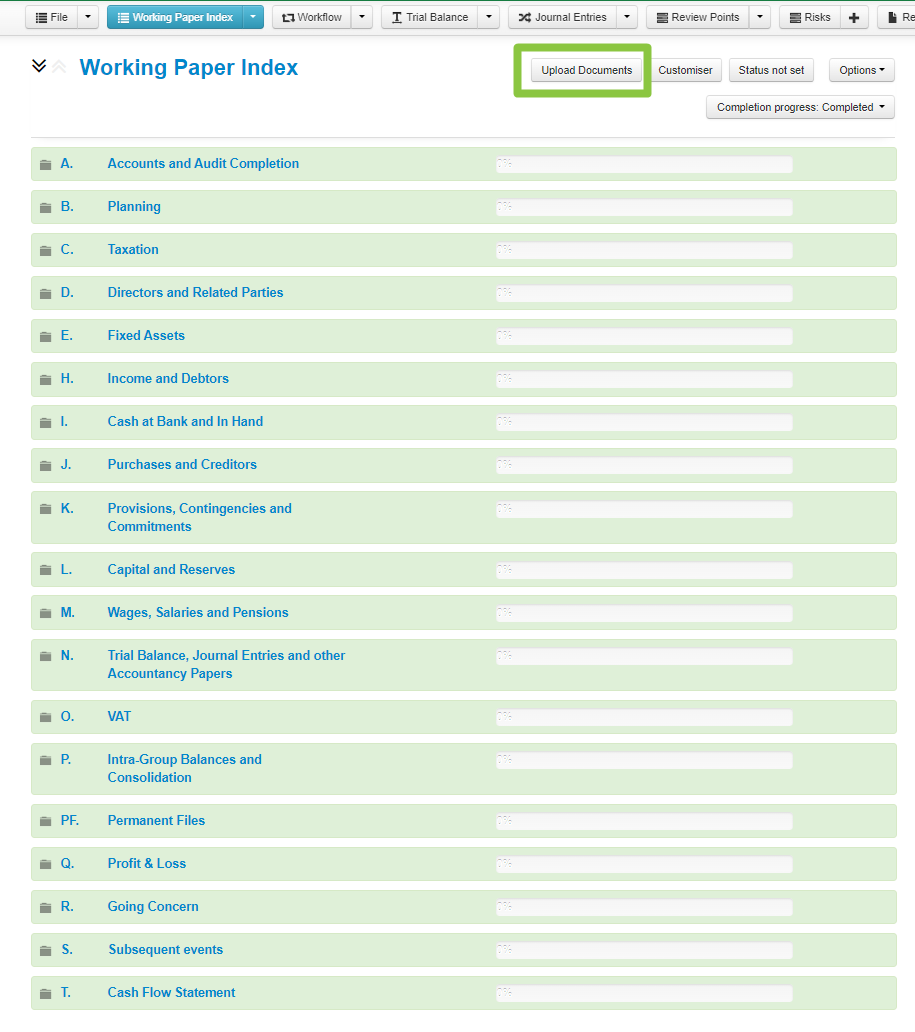 2. Select the FYI Docs option from the pop up.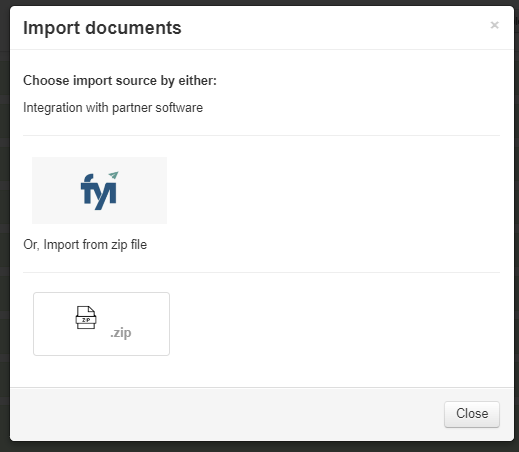 3. You can then search for your documents based on three different options. At this point, you can search by either the individual options filters or combine multiple. For example just the client name on its own, just the cabinet name on its own. Alternatively, you can select multiple options together such as Client name and Cabinet or Client name and Year. As long as a minimum of 1 filter is used, results will appear.
Once you have filtered your search, please click Search Documents;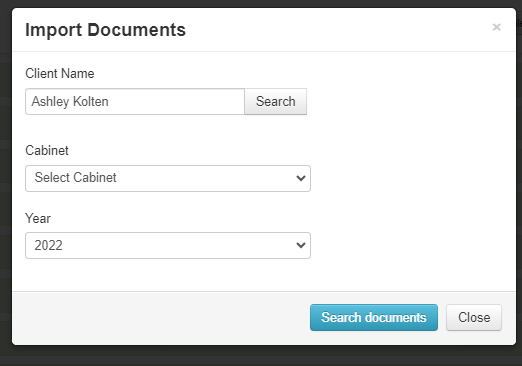 4. You will then see a list of all the documents available to be selected. Using the tick box to the left of the documents, you can pick and choose what you would like to upload into MyWorkpapers.
If all the documents are required to go into the same folder, you can select the default folder in the top left corner and then press the Bulk Send Documents to WPI option.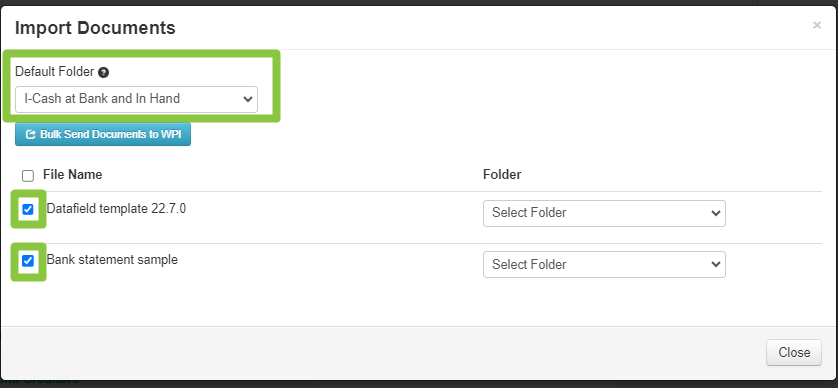 If the supporting documents are required to go into different folders within the Working Paper index, you can manually choose these on the right-hand side of the document. Once they are assigned to the correct folders, once again you will press the Bulk Send Documents to WPI button.
5. Once the import has been completed, you will automatically be redirected back to the Working Paper Index. Your supporting documents will then appear in the correct folders and auto assigned a reference.