Files can now be reallocated to different clients within MyWorkpapers.
We will now guide you through how to do this;
1. Enter the MyFiles page and search for your file;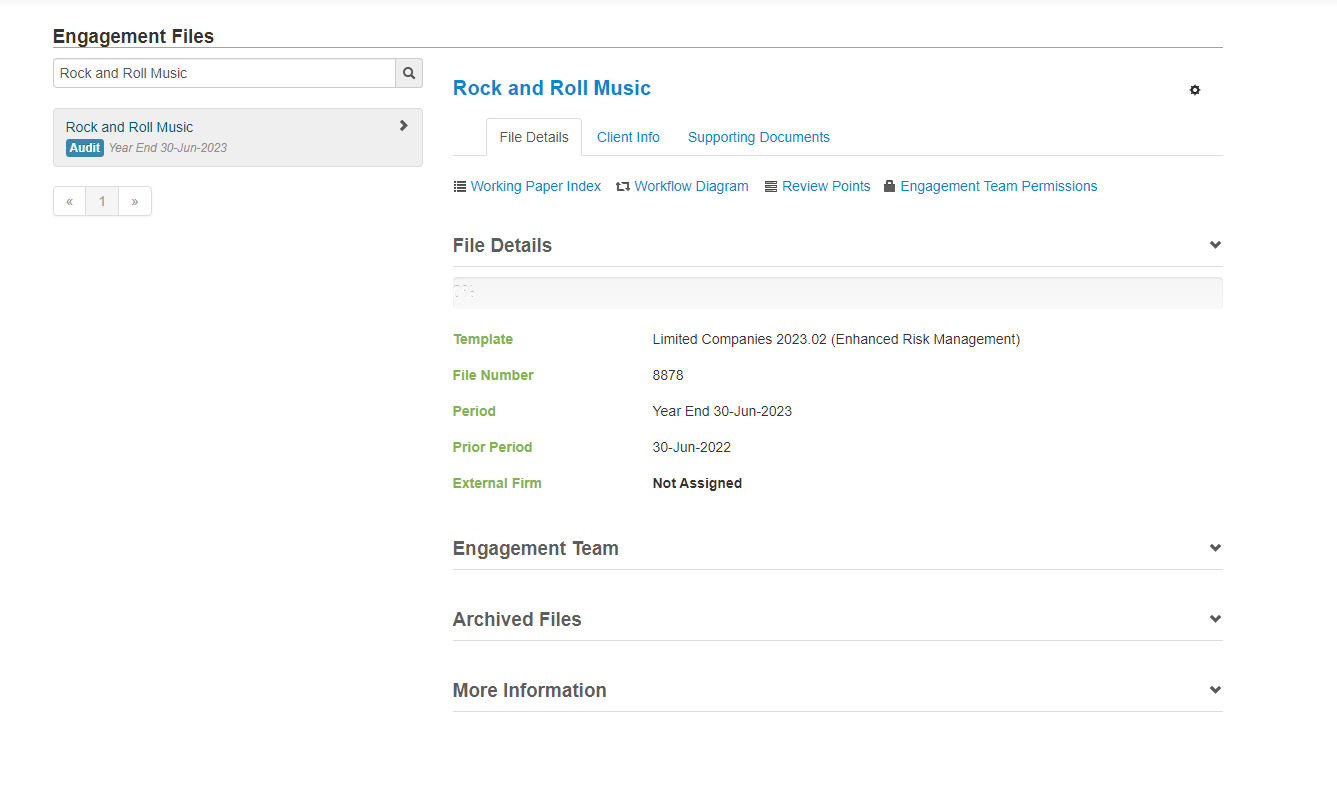 2. Select the Client Info tab;

3. Click on the Padlock found next to Client Name: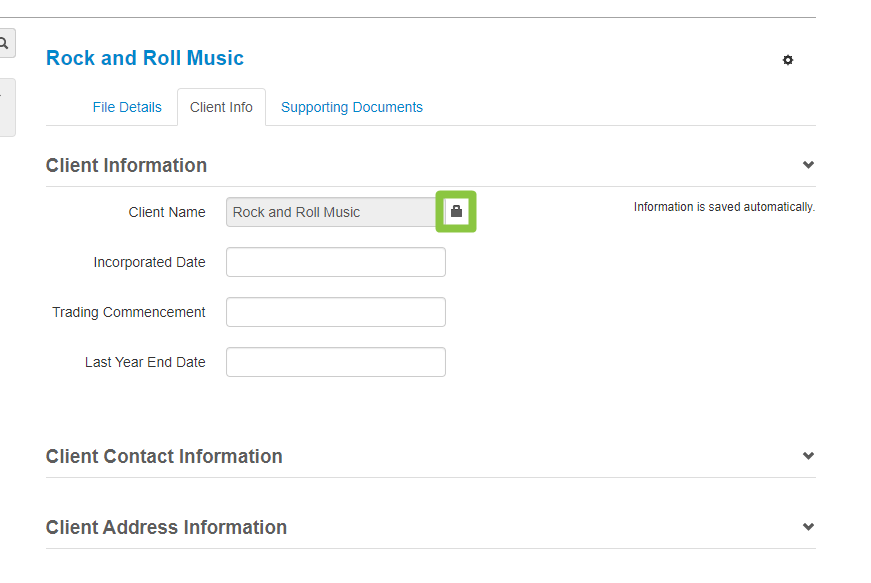 4. The text box will now open up.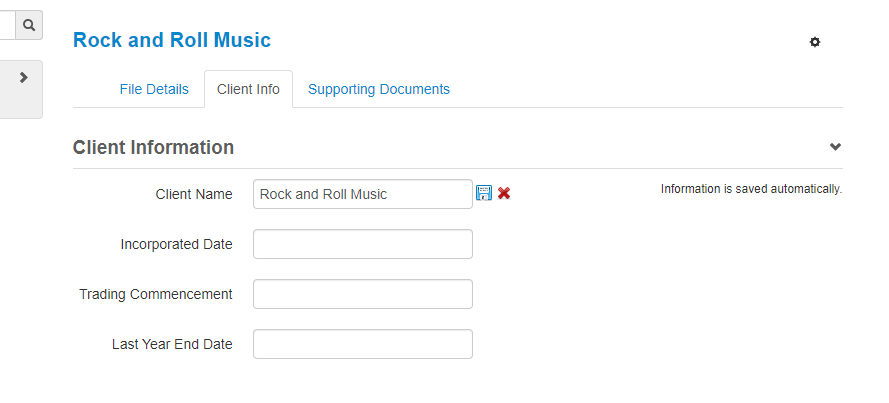 5. Remove the existing client name and start typing in the new client name. This should then populate in a list for you to select;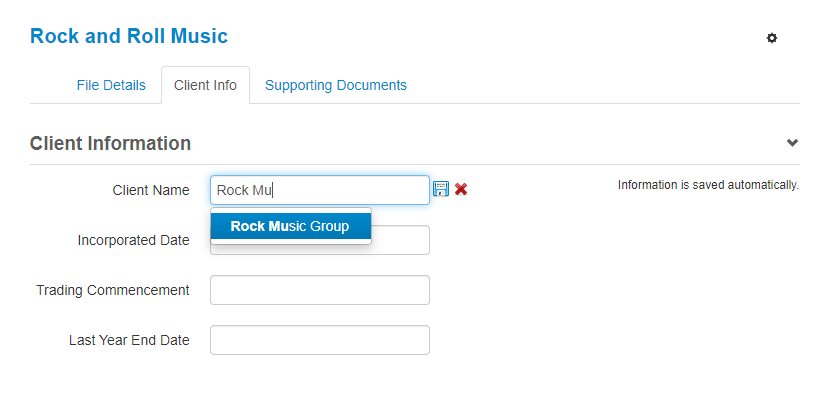 6. Once you have selected the client, you can then press the save Icon. You will be prompted that the change has been successful;