You can view the list of outstanding or prior queries that you have raised to MWP support by logging into the Help Centre.

Once logged in you will see your name at the top right with a drop-down arrow:

Click the drop-down arrow and select Case Centre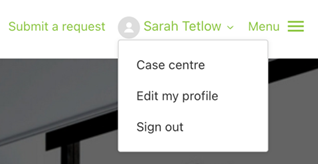 Case centre:
This is where you can view any submitted support queries that have been raised using the 'Submit a request' option or any Live Chat conversations. You will be able to view the communication between yourself and the MyWorkpapers Support Team. This means you no longer have to search through your emails to find that response from months ago!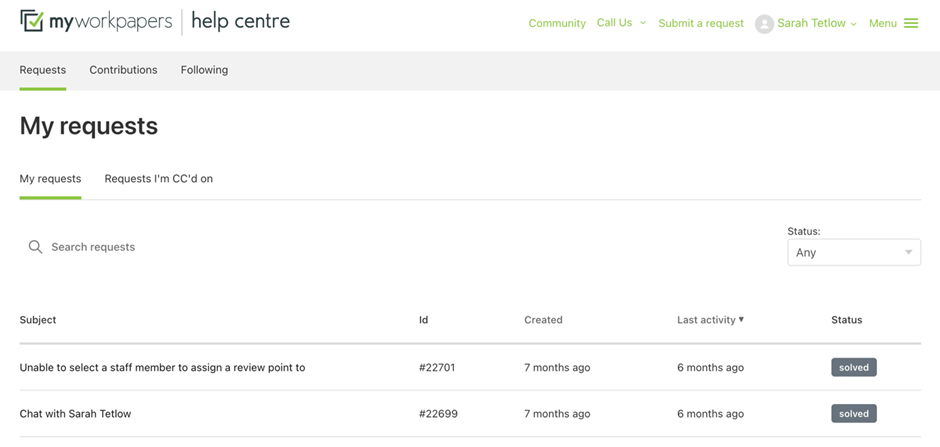 If you have started a conversation in the Community or added a comment to an existing conversation, the 'Contributions' tab will list these for you.
And lastly, if you follow any Help Centre articles or Community posts, you will see these in the 'Following' tab.