1. Login to your Xero Account.
2. Select the "Accounting" tab from the top of the page and then select "Reports"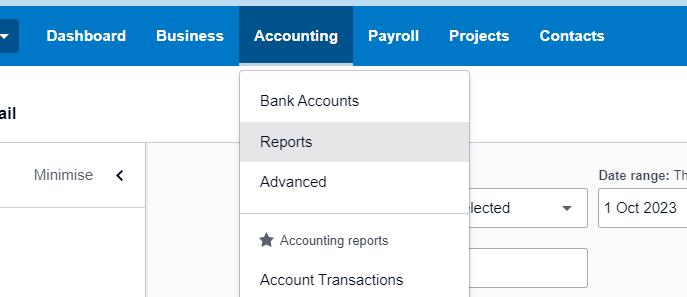 3. Scroll down to the "Taxes and balances" section and select "General Ledger Detail".

4. Within the "Accounts" dropdown, choose the option "Select All" from the top of the list.

5. Within the "Columns" dropdown, ensure all options are selected. (Note: There is no "select all" option within this column)

6. In the "Grouping/Summarising" dropdown, select "Account Code & Name"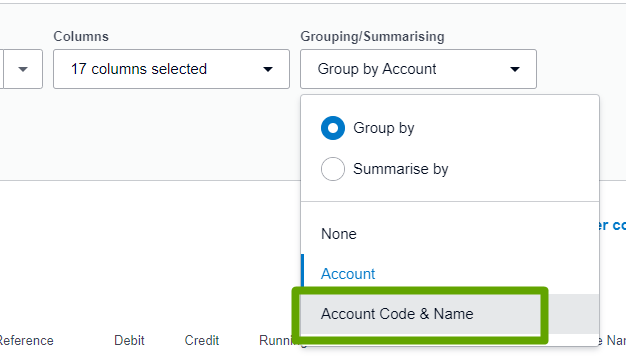 7. Now Click on the "More" button and ensure that the "Opening and closing balances" option is ticked: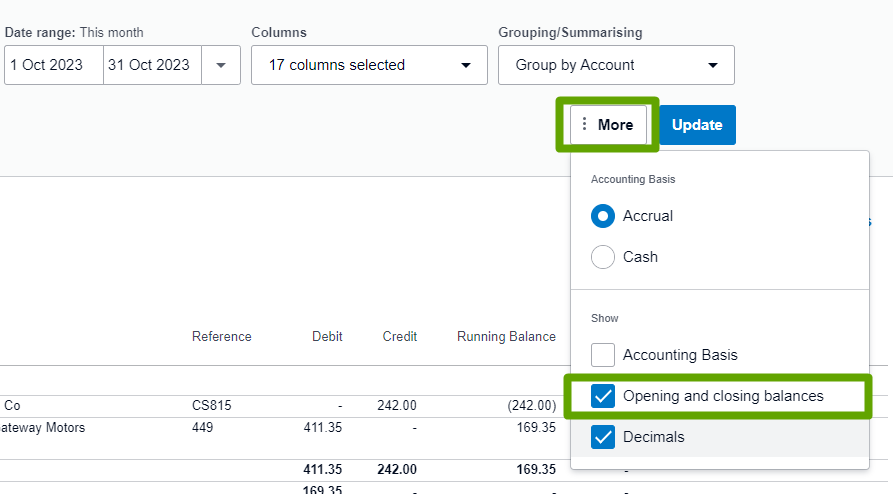 8. You can now update the page based on the parameters set;

9. Once the report is displayed, scroll down to the bottom of the page and select the "Export" option and choose "Excel":
Important: Note the name of the file that the export is saved as. We will require this on the next step.
For the next step please download the Xero GL Data Mapper > Xero GL Data Mapper.xlsx
1. Click on the "Data" menu then click on the "Queries & Connections" option:

2. A small window will appear on the right of the screen. Right click on the "Xero GL Data" query and select "Edit":

3. The "Power Query Editor" window will appear.
- On the right hand side of the screen you will see a window labelled "Query Settings" and an "Applied Steps" row labelled "Source":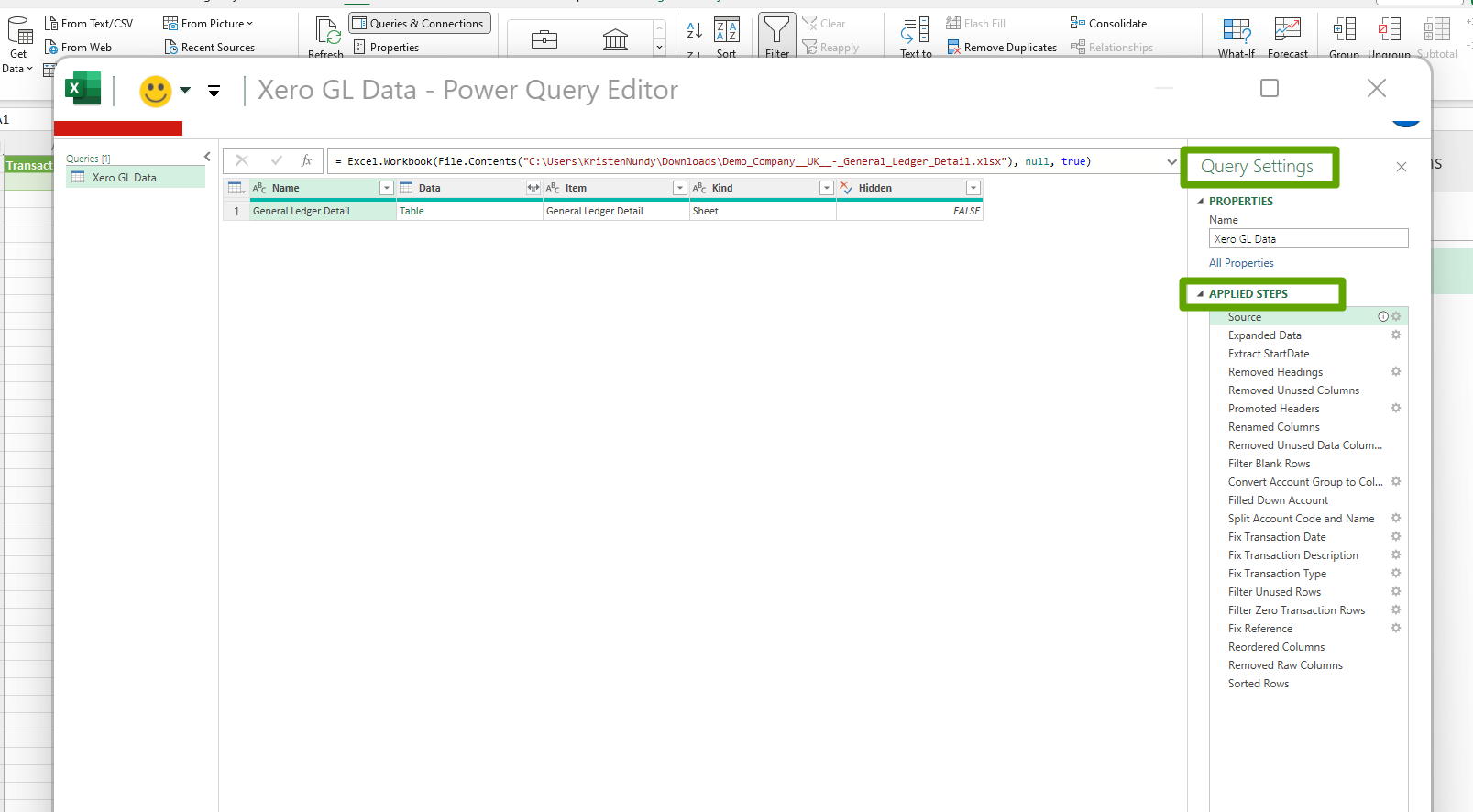 4. Click on the "Cog" icon on the "Source" row.
A file dialog will appear.


5. Click on "Browse" and select the Excel file that you downloaded from Xero earlier.
6. Click OK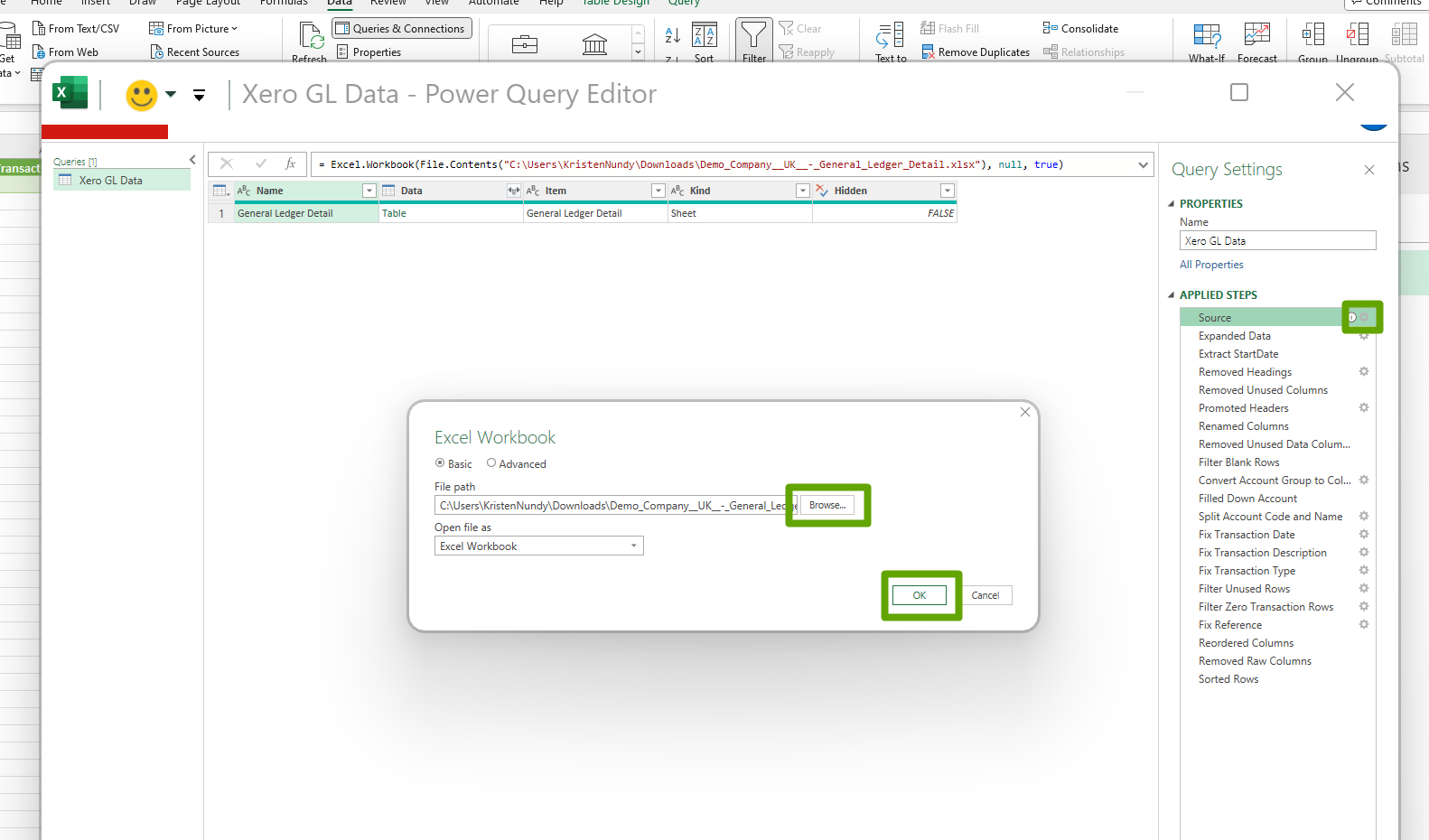 7. Click "Close & Load" button at the top the "Power Query Editor" window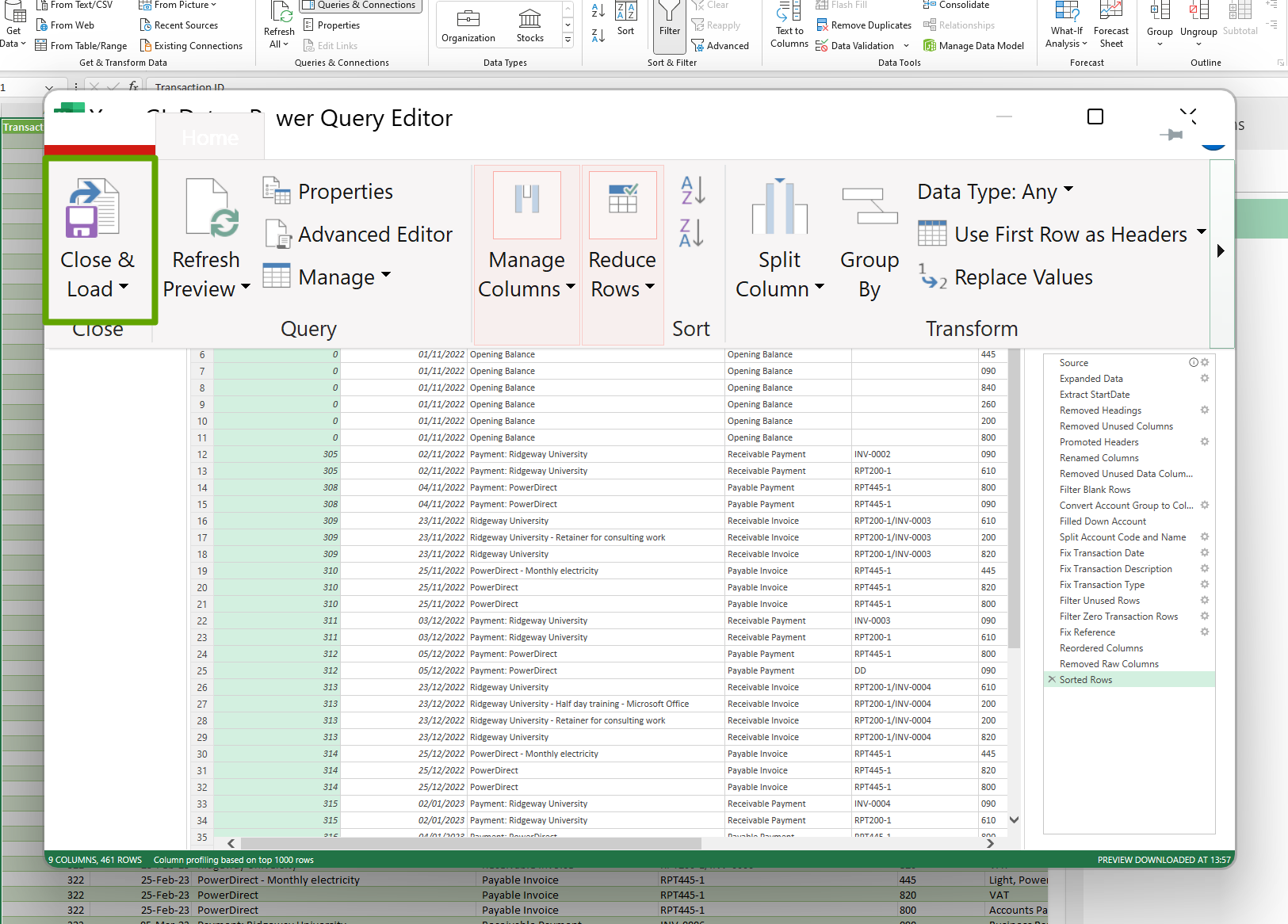 8. Review the data on the "Xero GL Data" tab of this workbook

9. Click the "File / Save As" menu option - Select "CSV (common delimited) (.csv)" from the file type dropdown.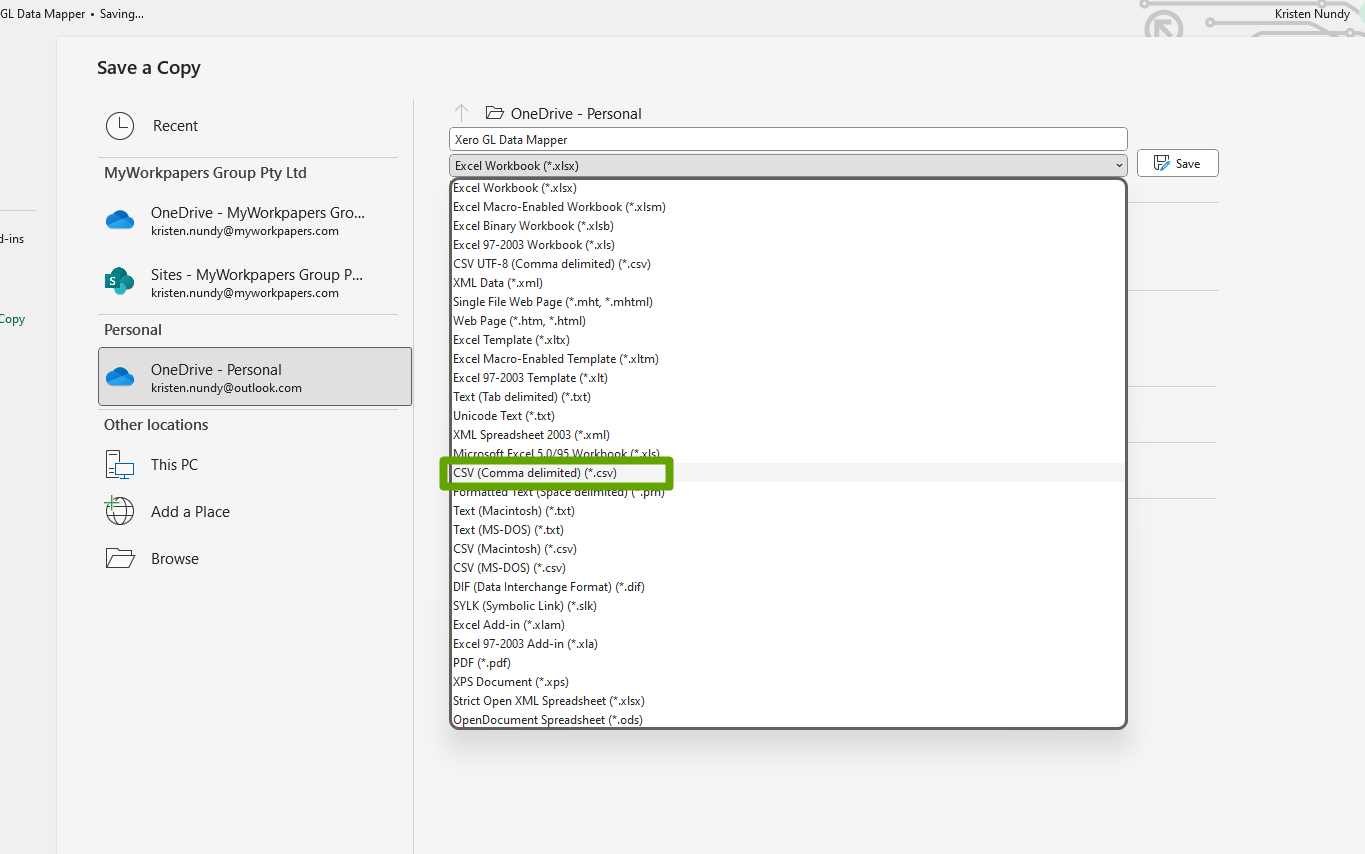 10. You can now upload the General Ledger into MyWorkpapers.
General Ledger Import Wizard (Custom CSV)